2021 News Archive
Professors Armstrong, Taylor, and Lucas – New Article
Professor Dave Armstrong, Professor Zack Taylor, and Professor Jack Lucas, who is visiting our department from the University of Calgary, have published a new article in the 'Canadian Journal of Political Science' on the historical emergence of the urban-rural divide in Canadian parliamentary representation. Their article in 'The Conversation' summarizing the findings is available here.
---
Isaac Bayor - Dissertation
Isaac Bayor successfully completed his PhD thesis, 'How can Local Transitional Justice Mechanisms Work Towards Measures of Non-Recurrence?' supervised by Professor Joanna Quinn. Congratulations Isaac!
---
Professor Finneron-Burns - New Publication
Professor Elizabeth Finneron-Burns has recently published a new article 'Human Extinction and Moral Worthwhileness,' published online by Cambridge University Press. In it she looks at whether it might be wrong to permit human extinction because it makes past people's sacrifices less worthwhile. 
---
PhD Candidate Althorpe and Professor Horak  - New Article
PhD candidate Caleb Althorpe and Professor Martin Horak have published an article in Urban Affairs Review called 'The End of the Right to the City: A Radical-Cooperative View.' The article is a theoretical re-consideration of the popular concept of the 'right to the city.' Althorpe and Horak argue that the transformative power of this concept lies in its vision of a different kind of urban society, one in which inhabitants can pursue their material and social needs through self-governed cooperation. This 'radical-cooperative' view of the right to the city has roots in real practices of everyday social cooperation that exist in the cities of today. Moving these cooperative practices out of the margins of urban society, they argue, requires a combination of grassroots political mobilization and state action that insulates spaces and sectors of cooperative urban life from the forces of global capitalism. You can read the article here.
---
Professor Finneron-Burns - Ethics of Human Extinction Radio Interview
Professor Elizabeth Finneron-Burns discusses methods of population control, if these methods can be morally justified and reasons why we might consider human extinction to be wrong during her interview with Australian Radio 3CR.
---
Sarah Nimigan - Dissertation
Sarah Nimigan successfully completed her PhD dissertation,'The Problems Facing the International Criminal Court: African Perspectives,' supervised by Professor Joanna Quinn. Congratulations Sarah!
---
Professor Emeritus Abelson - Forthcoming Book
Professor Emeritus Don Abelson, current Director, Brian Mulroney Institute of Government, Steven K. Hudson Chair in Canada-US Relations, and Professor, Political Science, St. Francis Xavier University has a forthcoming book entitled 'Transatlantic Relationships' edited alongside Stephen Brooks, Professor of Political Science at the University of Windsor and director of the European Union Study Abroad Program, a collaboration of the University of Windsor and Western University.
---
Governor General's Gold Medal awarded to PhD Political Science graduate – Dr. Tyler Girard
Western Political Science PhD graduate Tyler Girard has been awarded the prestigious Governor General's Gold Medal for 2021. The award is in recognition of his outstanding academic and research excellence and his remarkable contributions to the development of his research field. "The academic leaders who put your nomination forward were struck by the unique personal talents you have displayed in your collaborations with colleagues," said Linda Miller, Vice-Provost (Graduate and Postdoctoral Studies).
Western faculty members who nominated Girard describe his dissertation as impactful, and a significant addition to our understanding of the origins and role of ambiguity in driving global policy agendas. Established in 1873 by Lord Dufferin, the Academic Medals were created to encourage academic excellence across the nation. Over the years, the Gold Medal has become one of the most prestigious awards that graduate scholars in Canada can receive. Congratulations, Tyler!
---
PhD Candidate Tyler Girard - Dissertation Defense and SSHRC Postdoc
PhD candidate Tyler Girard has successfully defended his dissertation, with no revisions, titled: 'Explaining the Origins and Evolution of the Global Financial Inclusion Agenda'. Tyler has also been awarded a prestigious postdoctoral fellowship from the Social Sciences and Humanities Research Council. His postdoctoral project, 'Bringing the Individual Back In: Leadership, Public Opinion, and Explanations of Global Norm Adoption', will be undertaken at Duke University under the supervision of Dr. Daniel Stegmueller. This project examines the role played by leader characteristics and public opinion in the adoption of global norms through the application of Bayesian statistical analysis. Congratulations Tyler!
---
MPA Grad Elmond Bandauko – Vanier Scholar
Elmond Bandauko, who completed his MPA in the Local Government Program in 2018 and is currently a PhD student in the Department of Geography and Environment, is a recipient of a 2021-2022 Vanier Canada Graduate Scholarship. Elmond is one of only five Western PhD students to win this prestigious award this year. More info about Elmond and the award can be found here.
---
PhD Alumni Spicer - New Tenure-Track Job
We are pleased to announce that Dr. Zac Spicer, an alumni of our PhD program, has been hired as an Associate Professor (tenure-track) in the School of Public Policy & Administration at York University! Dr. Spicer is a leading scholar of Canadian politics and local government, having completed his PhD at Western under the supervision of Professor Emeritus Andrew Sancton. He has published two books and twenty-eight journal articles. Most recently, he was the Director of Research and Outreach with the Institute of Public Administration of Canada. Congratulations Zac!
---
Professor Quinn - Understanding the Lasting Effects of Residential Schools
Writing in The Conversation, Dr. Joanna Quinn, says Canadians need help to build an understanding of the basic facts about specific harms in Canada and speaks to why many Canadians do not seem to care about the lasting effects of residential schools. Listen here to the unpublished Cafe podcast, as Dr. Quinn and others take a look at the story of residential schools in Canada and the impact of the discovery on Indigenous people across Canada. 
---
Professor Taylor – New Grant
Dr. Zack Taylor is part of a research team that recently received a SSHRC Partnership Development Grant. Over the next two years, the Canadian Census Discovery Partnership will complete a bilingual inventory of all historical Census products back to the first Census of New France in 1665, engage stakeholders on needs, and lay the groundwork for future data mobilization tools and research applications. The team includes data librarians from five universities across Canada, Statistics Canada, and Library and Archives Canada. As a Co-Investigator on the project, Dr. Taylor, who along with Dr. Dave Armstrong and Dr. Vicki Esses is creating the Canadian Communities Policy Observatory within Western's Network on Economic and Social Trends (NEST), will contribute his expertise on the historical Canadian Census and data mobilization and visualization.
---
MPA Grad Aren Plante - New Publication
Aren Plante, who completed his Master of Public Administration at Western University last year, recently published a magazine article based on the major research paper he wrote under the supervision of Professor Christopher Alcantara. Congratulations Aren! Check out his magazine article HERE.
---
Professor Taylor – New Report on New Brunswick Municipal Reform
Professor Zack Taylor has prepared a report with M.A. student Jon Taylor in response to the Government of New Brunswick's nationally significant initiative to reform the province's local government system. Entitled Representative Regionalization: Toward More Equitable, Democratic, Responsive, and Efficient Local Government in New Brunswick, the report was published by Western's Centre for Urban Policy and Local Governance on May 27, 2021.
Today, 30% of New Brunswickers do not have elected local representation. There is widespread concern about inequitable tax burdens and sprawl around the larger cities, and some local authorities are having trouble providing core services. The report recommends strengthening New Brunswick's 12 Regional Service Commissions along the lines of British Columbia's regional districts, which have successfully coordinated service delivery and land-use planning in that province since the 1960s. The report describes the history and key features of regional districts and shows how modest reforms to the Regional Service Commissions could make local governance in New Brunswick more flexible, democratic, responsive, and accountable. Past reforms which tried to amalgamate municipalities failed because they would have been highly disruptive to existing institutions. Representative regionalization would be much less disruptive because it would keep existing local governments intact while promoting more efficient and democratic decision-making at the regional level.
---
PhD Candidate John Kennedy - New Publication
3rd year PhD Candidate John Kennedy has co-authored a new paper with Drs. Dave Armstrong and Christopher Alcantara entitled, "Exploring the effects of electorate size on indigenous voter turnout", published in Politics, Groups, and Identities. According to the abstract:
"A growing body of scholarship suggests that Indigenous peoples abstain from voting in national and subnational elections because of colonialism and so classic determinants of turnout do not apply. We investigate this argument by examining the relationship between electorate size and voter turnout in federal, provincial and regional elections in five Inuit communities in Canada, leveraging the fact that these communities are mostly similar across a range of factors. Given that these communities negotiated and established their own regional government in 2005 and given the colonial and settler nature of the federal and provincial governments, we expect classic determinants of turnout, such as electorate size, to apply only at the regional level. Surprisingly, however, we find that electorate size influences turnout at the federal and regional levels but not at the provincial level." Congratulations John! Download your free copy HERE.
---
Tyler Girard - Develops Method to Measure the Growth of International Norms
Tracking how different societies and countries change over time is not easy. Understanding what makes different states move toward an international norm requires tracking complex and differing causes and changes. But Tyler Girard has developed a way.
Inspired by an assignment in a research methods course, Girard, a PhD student in the Department of Political Science, developed a new way to measure the international norms around lesbian, gay and bisexual equality. Girard then turned a class assignment into a paper published in the top-rated journal in his field.
The paper, 'Reconciling the Theoretical and Empirical Study of International Norms: A New Approach to Measurement' was published in the February 2021 issue of the American Political Science Review.
"It's hard to overstate how important it is to have an article published in the APSR", said Dave Armstrong, professor, and Canada Research Chair in Political Methodology. "It's the journal of record for political science. To have that on his CV already, will immediately make Tyler more competitive."
In the paper, Girard brought a quantitative approach to the study of international norms, an approach that has not typically been used. International norms, Girard said "are a shared understanding of appropriate behaviour." While there have been theoretical approaches to determine how norms change over time, and how certain countries adopt them, there has not been a way to empirically measure the adoption of international norms in a way that is consistent with theory. Read the rest of the article here. Congratulations Tyler!
---
New Partnership with Schulich Doctor of Medicine (MD) Program
Western's Local Government Program (LGP) has teamed up with Schulich Medicine & Dentistry's MD+ Program to offer our Graduate Diploma in Public Administration (GDPA) concurrently with the Doctor of Medicine (MD) Program. Interested individuals can get further details here.  
---
Professor Quinn - New Book
Professor Joanna Quinn has recently written a book called Thin Sympathy: A Strategy to Thicken Transitional Justice with the University of Pennsylvania Press. Quinn spent twenty years working in Uganda and uses its particular case as a lens through which she examines the failure of deeply divided societies to acknowledge the past and proposes that the needed remedy is the development of a very rudimentary understanding—what she calls "thin sympathy"—among individuals in each of the different factions and groups of the other's suffering prior to establishing any transitional justice process. Based on 440 extensive interviews with elites and other thought leaders in government, traditional institutions, faith groups, and NGOs, as well as with women and children throughout the country, Thin Sympathy argues that the acquisition of a basic understanding of what has taken place in the past will enable the development of a more durable transitional justice process. The cover art is a batik painted by the extraordinary and talented Ugandan artist Bonny Kabugo. He lives with a disability sustained during state-sponsored violence under a former regime. 
---
Professor Dyczok – Russia's Growing Escalations Against Ukraine News Article
In a recent Global News article, as Global concern rises over Russian troops nearing Ukraine border, Professor Dyczok says, "Putin is flexing his muscles. Trump was very much an apologist for him and now there's a new regime in place. This is an election year in Russia, and Putin's popularity has been dropping drastically." She goes on to say that "the best way to divert attention from domestic problems? Go on a foreign policy extravaganza." Dyczok joins others as they discuss more on the Russian build up on Ukraine's border. 
---
Joanna Quinn - New Publications
Professor Joanna Quinn has recently published the following: David Hoogenboom and Joanna R. Quinn, "Transitional Justice and the Diaspora: Examining the impact of the Haitian Diaspora on the Haitian Truth Commission," Griffith Law Review. Hoogenboom was a PhD student from the Western Political Science Department. Joanna R. Quinn, "The Impact of State Abdication on Transitional Justice: When Non-State Actors Fill the Post-Transition Gap," Peacebuilding. Adam Kochanski and Joanna R. Quinn, "Letting the State Off the Hook? Dilemmas of Holding the State to Account in Times of Transition," Peacebuilding. Adam was an M.A. student from the Western Political Science Department.
---
Professor Elizabeth Finneron-Burns - New Publication
Professor Elizabeth Finneron-Burns has recently published a study entitled "State Pensions and the Duties of Retirees" published in the Oxford Handbook of Intergenerational Ethics. In it Finneron-Burns discusses what duties citizens have to ensure that universal pension schemes are sustainable for generations to come in the future.
---
PhD Candidate John Kennedy - New Publication
Third year PhD Candidate John Kennedy has co-authored a new publication entitled, "Does Federalism Prevent Democratic Accountability? Assigning Responsibility for Rates of COVID-19 Testing", published in Political Studies Review (Impact Factor 1.053). The paper, co-authored with Anthony Sayers (University of Calgary) and Christopher Alcantara, draws upon democracy data collected by C-Dem, which is co-led by Dr. Laura Stephenson. According to the abstract:
"Does federalism prevent citizens from holding governments accountable for their actions? The pandemic represents the ideal scenario for testing the effects of federalism on democratic accountability because citizens are highly motivated to hold governments accountable for preventing or failing to prevent the rapid transmission of the virus. Previous research suggests that a number of institutional and political factors complicate the accountability function in federal systems. We add to this literature by assessing the effect of one political factor, exclusivity (measured in terms of policy variation at one level), on accountability. The coronavirus pandemic provides a unique opportunity to assess this factor given the high levels of issue saliency, media attention, and low levels of intergovernmental and interparty conflict it has generated. Drawing on original data from the May 2020 Democratic Checkup Survey and public data from the Canadian National Microbiology Laboratory, our preliminary findings suggest that interprovincial policy variation with respect to coronavirus testing is not correlated with public assessments of the adequacy of provincial testing, and so it seems that Canadians are not able to assign responsibility to the correct level of government despite ideal conditions for doing so." Congratulations John! Download the open access article here: https://journals.sagepub.com/doi/10.1177/14789299211001690
---
Professor Taylor and PhD Candidate Vanhooren – New Publication
Dr. Zack Taylor and PhD Candidate Shanaya Vanhooren have published an article in Canadian Public Administration on the regulation of election campaign finance in Canadian municipalities. Comparing campaign finance regimes in the ten provinces, they find considerable variation in the sophistication and stringency of the rules governing donation to, fundraising by, and expenditure by candidates and third-party organizations. They find very different approaches to disclosure and the handling of surplus funds. While some provinces, including British Columbia, Alberta, and Ontario have tightened up their rules in recent years, local campaign finance remains substantially unregulated in several provinces. Municipal campaign finance is an important object of study for a variety of reasons, not least the potential influence of business and property developers in local politics, evidence of corruption in Canadian local government, and the fact that local electoral success is often the launchpad of future provincial and federal political careers. Taylor and Vanhooren conclude by outlining a research agenda for future work, including exploiting variation across local and provincial jurisdictions to analyze the effects of different types of rules and restrictions – something that is contested in the international literature on campaign finance. Congratulations Shanaya!
---
Professor de Clercy - New Publication
Professor Cristine de Clercy, along with co-authors Brenda Nguyen and Gerard Seijts have recently published a study entitled "Do Canadians and Americans Evaluate Leader Character Similarly? Comparing Perceptions of Donald Trump, Hillary Clinton and Justin Trudeau" in the American Review of Canadian Studies. The writers investigate whether a framework drawn from the field of organizational management can be used by citizens of two countries with different political history and culture to assess character. Drawing on a survey administered two weeks before the 2016 US presidential election, we report that Canadians and Americans are the same in how they evaluate eleven dimensions of character: both considered all dimensions as essential in political leaders. The results also showed an appreciable gap between the perceived importance of the character dimensions and whether respondents believe three national leaders—Donald Trump, Hillary Clinton and Justin Trudeau—live up to these expectations. However, the two groups differ in their evaluation of the specific dimensions of character among these political leaders. Canadians are less supportive of Trump's character array than that of Clinton or Trudeau. Also, Canadian Conservatives are less supportive of Trump's character than are American Republicans.
---
Local Government Program - New Permanent online stream of its Graduate Diploma in Public Administration (GDPA)
Western's Local Government Program is thrilled to announce the approval of a permanent online stream of its Graduate Diploma in Public Administration (GDPA). Western's GDPA is the go-to program for mid-career local government professionals who seek a rigorous, highly interactive opportunity to develop their policy skills, management knowledge, and leadership potential. This new online stream will make the GDPA accessible for local government professionals across Canada. The application window will open this spring, with the first cohort starting in September. Details and updates about this exciting new program will be provided on the program's website as they become available: https://localgovernment.uwo.ca/. Those interested in the program may also email localgov@uwo.ca to have their name included on a list of a prospective applicants.
---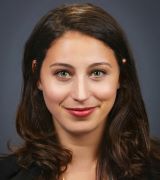 Postdoctoral Fellow Dr. Alexis Lerner - New Position
Alexis Lerner, Presidential Data Postdoctoral Fellow in Political Science at Western, has accepted a job at the United States Naval Academy! The tenure track position begins in December and is in International Relations and Comparative Politics with a focus on Russia and Eastern Europe. Congratulations Alexis!
---
Professors Anderson and Stephenson - New Book
Professors Cameron Anderson and Laura Stephenson recent book entitled 'What is Democracy and How Do We Study It?' includes chapters from many Western Political Science faculty members past and present such as: Charles Jones, Richard Vernon, Dave Armstrong, Bruce Morrison, Joe Lyons, Nandita Biswas Mellamphy, Dan Bousfield, Andy Sancton, and Rob Leone. There are many different ways to do political science research. This book takes a core question that motivates research in political science – what is democracy? – and presents, in a single volume, original research demonstrating a variety of approaches to studying it. The approaches and related methods covered by the chapters in this book include normative political theory, positivist quantitative analysis, behaviouralism, critical theory, post-structuralism, historical institutionalism, process tracing, case studies, and literature reviews. Readers are confronted with the different assumptions that researchers make when entering the research process and can compare and contrast the many different ways that a single question can be studied. This book will be enlightening for students of democracy as well as those interested in research design and methodological approaches. Congratulations!
---
Professor Dyczok - New Book
Columbia University's Harriman Institute is having a virtual book talk on Professor Marta Dyczok's forthcoming book, Ukraine Calling. This event will be held virtually as a Zoom webinar and streamed via YouTube Live on Thursday, April 22 at 12pm ET. There will be no in-person event. Tune in here on YouTube Live. This book is like a time capsule. It's a selection of interviews that aired on Hromadske Radio's (Public Radio Ukraine) Ukraine Calling show. They capture what people were thinking during a critical time in the country's history, from the July 2016 NATO Summit through to Volodymyr Zelensky's 2019 landslide election victories. Decision makers, opinion makers, and others commented on events of the day and larger issues from politics to sports, religion, history, war, books, diplomacy, health, business, art and more. Interview guests include Canada's then Foreign Minister Chrystia Freeland. Writer Andrey Kurkov. Crimean political prisoner Hennadii Afanasiev. UNHRC's Pablo Mateu. Ethnologist Ihor Poshyvailo. Cameo appearance by Borys Johnson. These interviews provide a unique, kaleidoscopic perspective on Ukraine as it was on the receiving end of a hybrid war from Russia. Congratulations!
---
Professor Don Abelson - New Book
Don Abelson, former Western Political Science Chair and Professor now Director, Brian Mulroney Institute of Government, along with Steven K. Hudson Chair in Canada-US Relations and Professor of Political Science, Department of Political Science, St. Francis Xavier University and Christopher J. Rastrick, Director of Policy and Deputy Chief of Staff, Ministry of Education, Government of Ontario, Canada have edited a new book entitled Handbook on Think Tanks in Public Policy. This important Handbook is a comprehensive guide to the role, function and perceived impact of policy research-oriented institutions in North America, Europe and beyond. Over 20 international scholars explore the diverse and eclectic world of think tanks to reveal their structure, governance and unique position in occupying a critical space on the public-policy landscape. Congratulations!
---
Back To Top