2019 News Archive
Professor Zack Taylor – Speaking on Toronto City Charter Panel
Over the last year, a series of controversial provincial decisions affecting Toronto's Council size, budget, and transit system offer a reminder of the power that provinces have over municipalities in this country. As a result, an old debate has emerged about whether the City of Toronto should have more power and autonomy over its own affairs. As part of this debate, some have proposed that Toronto should pursue a "city charter" that gives it specific powers, roles, and responsibilities that cannot be changed by higher orders of government. Professor Taylor will join Professor Patricia Wood (York), Prof. Kristin Good (Dalhousie), and Bruce Ryder (Osgoode Hall Law School) in a public discussion on Charting a New Path: Does Toronto Need a City Charter, sponsored by the Urban Land Institute in partnership with the Institute on Municipal Finance and Governance at the University of Toronto's Munk School of Global Affairs and Public Policy. The event will be held in the auditorium of the John H. Daniels Faculty of Architecture, University of Toronto, 1 Spadina Crescent, 5-7pm, Thursday, November 28, 2019. For more information, or to register to attend the panel discussion, visit this link.
---
Ph.D. Student Sarah Nimigan - New Journal Piece
Ph.D. student Sarah Nimigan has published a new piece in the Journal of International Criminal Justice, entitled "The Malabo Protocol, the ICC, and the Idea of 'Regional Complementarity'." A preview of the article is available here.
---
Professor Christopher Alcantara - New Publication
Professor Alcantara has co-authored a new article in the journal, Political Behavior (impact factor 2.531), entitled: "Do Constraints Limit Opportunism? Incumbent Electoral Performance Before and After (Partially) Fixed Election Dates." The paper investigates whether incumbent parties benefit from controlling the election timing power. According to the abstract:
"Over the last two decades, a number of Westminster parliamentary countries have adopted fixed or partially fixed election dates in response to growing public concerns about the ability of First Ministers to unfairly manipulate the timing of elections. Do First Ministers and their political parties gain an electoral advantage by controlling the timing of elections? Does that advantage disappear after the introduction of legislation constraining opportunistic election timing? We address these questions by analyzing and comparing 37 years of election results in eight Canadian provinces prior and subsequent to the passage of election timing legislation. Our evidence suggests that critics of the election timing power may be justified in calling for limits to this discretionary power." 
---
Professor Adam Harmes - New Book
Professor Harmes has published a new book entitled The Politics of Fiscal Federalism: Neoliberalism versus Social Democracy in Multilevel Governance (McGill-Queen's University Press). In this comprehensive account of the left-right politics of multilevel governance across federal, regional, and global levels, Harmes identifies both free-market and interventionist political projects related to fiscal federalism. He argues that these projects, and the interests that promote them, explain a diverse range of phenomena across national contexts, levels of governance, and over time. This includes the free-market origins of British euroscepticism and the Brexit vote, the complex politics behind the NAFTA renegotiations, the emergence of both populist and progressive challenges to global free trade, and the left-right dynamics of US and Canadian federalism.
---
Professor Zack Taylor – Leading Two New Funded Research Projects
Professor Taylor is investigator of two new multi-year collaborative research projects funded by the Social Sciences and Humanities Research Council: The City in Canadian Political Development and Canada's Implicit Urban Policy.
The first, in partnership with Jack Lucas (University of Calgary), The City in Canadian Political Development project will investigate a gap in our understanding of Canadian politics: how the country's transformation from an agrarian society in 1867 to a highly urbanized one today shaped political representation, conflict, and policy agendas. This five-year project will construct original datasets to analyze the effects of urban and suburban expansion on the long-term development since Confederation of five dimensions of Canadian federal politics—urban, suburban, and rural representation in the House of Commons; government and opposition caucuses, and cabinets; political parties and the party system; and public policy attention as articulated in Throne Speeches—and then theorize and explain these effects. Long-term patterns and episodes of change in urban representation and attention will be explained using in-depth qualitative research. This mixed-methods approach will produce a new account of how urban places and people have shaped Canadian political development. Taylor and Lucas are the project's co-principal investigators with Western Political Science's Professor Dave Armstrong acting in a collaborator role. The $95,727 SSHRC Insight Grant will fund training and research by graduate student researchers at Western and the University of Calgary.
The second project, in partnership with Neil Bradford (Huron University College) and Alison Smith (University of Toronto) is entitled Canada's Implicit Urban Policy. Unlike some countries that have official urban policies, Canada has multiple federal-provincial-municipal relationships that span diverse policy areas, from housing to transportation to economic development. These add up to an implicit urban policy. Through detailed case studies of different policy initiatives in large, medium, and small cities across the country, Taylor, Bradford, and Smith will examine how multi-level urban governance "hits the ground" in order to understand how participants perceive roles, goals, and relationships, and learn through collaboration. The project will advance theories of public policy and multi-level governance, while also benefiting policy communities by expanding our knowledge of governance in practice. This three-year, $62,542 project is funded by a SSHRC Insight Development Grant and will support skills development and research by graduate and undergraduate students at Western, Huron, and the University of Toronto. Students interested in working on these projects are invited to contact Professor Taylor.
---
Professor Laura Stephenson –
Democracy Project Heads SSHRC Recipients
Professor Stephenson heads a new Western-led partnership that aims to take the pulse of Canadian democracy and improve the health of electoral participation, newly awarded $2.5 million from the Social Sciences and Humanities Research Council (SSHRC). Beset by political misinformation, disinformation, populism and polarization, democracy faces some of its biggest challenges in a generation. Now, a new Western-led partnership aims to take the pulse of Canadian democracy and improve the health of electoral participation.
The Consortium on Electoral Democracy/Consortium de la démocratie électorale (C-dem) is a nationwide research network addressing issues central to a robust nation – political engagement, representation, public opinion, electoral behaviour and systems, electioneering and factors that shape and make policy.
The grant is the largest among the 97 Western projects and research areas which will collectively receive $8.4 million in SSHRC grants as part of a $285-million funding announcement made Wednesday by Federal Science Minister Kirsty Duncan.
---
Professor Zachary Taylor – Featured on Electric Cities Podcast
Professor Taylor joined host Jeremy Warson to discuss Toronto governance and politics on the Urban Land Institute's Electric Cities podcast. Drawing on his new book, Shaping the Metropolis, Professor Taylor explored the potential for greater municipal autonomy, arguing that Canadian advocates of big-city charters should be careful what they wish for and be clearer about what problem they are trying to solve. Founded in 1936, the Urban Land Institute is a global non-profit association of land-use professionals.
---
Political Science Welcomes New Faculty Member Elizabeth Finneron-Burns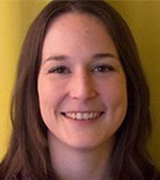 Elizabeth Finneron-Burns is joining the Department of Political Science as an Assistant Professor.

Finneron-Burns has a PhD from Oxford University, and researches obligations to future generations, and how we make decisions related to these concerns.

"It's obvious that many of the policy decisions we make will affect the quality of life future people will enjoy. Take climate change for example. If we fail to mitigate, the people who will live in the future will suffer tremendously," said Finneron-Burns. "On the other hand, if we take the appropriate steps to stop/slow warming, people in future will probably live very good lives." 

Finneron-Burns takes these considerations a step further, and looks at how our responses to concerns may impact how many people, and who, may even exist in the future.

"Taking climate change as an example again, the lifestyle changes we make in order to mitigate (e.g. driving less, traveling less, being vegetarian) will likely affect who we meet as potential partners, when we choose to have children, and how many children we choose to have," said Finneron-Burns. "Some people who would have existed if we didn't mitigate climate change will never exist if we do mitigate. My research looks at how the fact that our decisions affect not only how good a life future people have but also their very existence and numbers changes what our duties to them are."

While considering the impacts on future generations, Finneron-Burns is also interested in the question of human extinction, which she examined in a journal article, "What's Wrong with Human Extinction?" published in the Canadian Journal of Philosophy. In the article, Finneron-Burns examines the moral and contractual obligations people have to prevent human extinction. 

In coming to Western, Finneron-Burns returns to Ontario, where she completed her undergraduate degree, and where she served for several years as a policy advisor for the government of Ontario.

"I'm very excited! I'm looking forward to working with some of Canada's best students and political scientists," said Finneron-Burns, on coming to Western. "Though as a Queen's grad, I will probably struggle with my loyalties at football games!"

---
Professor Marta Dyczok - Presentation
On May 28, Professor Dyczok delivered an invited lecture at the University of Victoria titled, 'Infotainment on Steroids: How and Actor Won a Presidential Landslide without Campaigning' about the Ukrainian presidential election.
---
Thomas E. Randall - Dissertation
Thomas Randall successfully completed his PhD, "Frontiers of Care", supervised by Professors Richard Vernon and Charles Jones. Congratulations Tom!
---
Professor Radoslav Dimitrov - Western News: Unlocking Freedom That Engages Students
Western will host the Times Higher Education (THE) Teaching Excellence Summit June 4-6, the first time the event has been hosted in Canada. It will be dedicated to discussing teaching, celebrating achievement and exploring how to advance the practice towards greater success. Attendees will include higher education leaders, innovators, investors and government policy-makers from around the world.
Professor Dimitrovs is one of a series of stories highlighting teaching excellence at Western. Dimitrov emphasizes it's key to continuously improve our methods of teaching because "we live in difficult times where the stakes are high" and young people sometimes feel disconnected from the political and social developments that are shaping their lives.
"Finding an effective way to get them deeply and genuinely involved in issues is important. We need this younger generation to participate fully in our lives," he said. "This is why it is tremendously gratifying to find methods of teaching that succeeds in making the students truly involved and deeply excited. It is also gratifying to see them develop transferable skills they can use in various professions." 
---
Professor Joanna Quinn - New Publication
Professor Quinn has published a new paper entitled "Diaspora influence on the thin sympathetic response in transitional justice," which examines how the Haitian diaspora community in Montreal influenced the Canadian agency, Rights and Democracy, to support the Haitian truth commission.
---
Professor Christopher Alcantara - New Publication
Professor Alcantara has published a new paper entitled "Diversifying Methodologies: A Haudenosaunee/Settler Approach for Measuring Indigenous-Local Intergovernmental Success" in the Canadian Journal of Political Science Vol. 52 Issue 1, (2019) pages 21-38. The paper, published with former postdoctoral fellow Ian Kalman (Fulbright University Vietnam), proposes a unique approach to studying Indigenous - settler political relationships. It suggests that students and scholars should consider applying Indigenous and non-Indigenous frameworks concurrently (e.g. in parallel) when analyzing the dynamics and outcomes of Indigenous-settler partnerships. The result is a richer and more accurate assessment that should be more useful to academics and policymakers alike.
---
Professor Marta Dyczok - Presentations
Professor Dyczok was invited to appear before the Canadian Senate Committee on Global Affairs and International Trade on May 9 to speak about the recent Presidential Elections in Ukraine.  Professor Dyczok spoke at Munk School of Global Affairs and Public Policy, University of Toronto on May 7, on the panel, "What Does the Election of Volodymyr Zelensky Mean For Ukraine," an event co-organized by The Petro Jacyk Program for the Study of Ukraine and the Center for European, Russian, and Eurasian Studies.  Other panelists included Professor Oleksandr Fisun (Karazin Kharkiv National University), Professor Anna Shternshis (University of Toronto), and Professor Lucan Way (University of Toronto).  Photo by Larysa Iarovenko (CERES Administrator).
---
Professor Christopher Alcantara - New Publication
Professor Alcantara has published a new paper entitled "Indigenous Multilevel Governance and Power Relations" in the journal, Territory, Politics, Governance Vol. 7 Issue 2, (2019) pages 250-264 (2017 journal impact factor 2.023). The paper, published with former SSHRC postdoctoral fellow Michael Morden (now Research Director at Samara), examines the concept of multilevel governance as it relates to Indigenous politics in settler countries such as Australia, Canada, New Zealand and the United States. Using impact and benefit agreements in Canada as a case study, it explores the importance of power relations in shaping the kinds of multilevel governance processes that have emerged in these countries. Download a free copy here (first 50 downloads are free).
---
Political Science Welcomes New Chair Matthew Lebo
This coming August, we will welcome Matthew Lebo as a professor and as the new Department chair.

Lebo is currently chair of the Department of Political Science and Director of the Center for Behavioral Political Economy at Stony Brook University in New York.

Lebo researches politics and political parties in the United States and the United Kingdom. Much of his research has focused on how politicians and political parties structure and coordinate choices to win legislative battles and win elections, making trade-offs between electoral and legislative decisions. He is also interested in elections and election cycles. 

His book on the state of party politics in the United States, Strategic Party Government: Why Winning Trumps Ideology, written with Greg Koger, was published in 2017. 

He also has interests in political methodology, researching the tools used to study political data over time, and developing new tools for time-series analysis.

"This is a great opportunity for the department," said Bob Andersen, Dean of the Faculty of Social Science. "Matt is an exceptional scholar and a proven administrator."
Lebo has published many articles in the top political science journals, including in the American Journal of Political Science, the British Journal of Political Science, and The Journal of Politics.

Lebo sees the chair position as "a great opportunity to advance the Department of Political Science at Western, work with new colleagues and develop new programs." 

Lebo foresees that meeting the needs of students will be among the most important undertakings of the department in the near future.

"Political Science is a hot topic with growing interest from undergrads and graduate students who are want to learn skills that make for valuable degrees," said Lebo. "So meeting the demands of students is a challenge and finding the right tools to send people out in the world with a degree in political science is a something you always have to adapt to." 

In coming to Western, Lebo returns to his roots, as he originally started his undergraduate studies at Western, and then completed his BA and MA at the University of Toronto. He completed his PhD at the University of North Texas.

"Western is an incredible university and where I got my start in Political Science," said Lebo. "The social sciences are strong and getting stronger. It's an exciting time to be joining the faculty in a leadership role."
---
Professor Zack Taylor – New Book
Professor Taylor is pleased to announce the publication of his new book, Shaping the Metropolis: Institutions and Urbanization in the United States and Canada (McGill-Queen's University Press). In the book, he compares the historical development of American and Canadian urban governance, both at the national level and through specific metropolitan case studies. Examining Minneapolis-St Paul and Portland, Oregon, in the United States, and Toronto and Vancouver in Canada, Taylor shows how differences in the structure of governing institutions in American states and Canadian provinces cumulatively produced different forms of urban governance. Arguing that since the nineteenth century American state governments have responded less effectively to rapid urban growth than Canadian provinces, he shows that the concentration of authority in Canadian provincial governments enabled the rapid adoption of coherent urban policies after the Second World War, while dispersed authority in American state governments fostered indecision and catered to parochial interests. 
He will discuss the book at two upcoming events: On May 23, he will give a public lecture entitled "Who Runs Toronto? Provincial Control or More Autonomy for Toronto?" at the Toronto Public Library (6:30pm, Runnymede branch). On June 5, 2019, he will talk about the book at a lunchtime roundtable at the annual meeting of the Canadian Political Science Association in Vancouver.
---
Professor Zack Taylor – Mexico City Metropolitan Governance Workshop
On April 24, Professor Taylor is participating in a multinational workshop on the construction of metropolitan governance institutions. Funded by the United Kingdom Global Challenges Research Fund, the workshop is organized by the University of Manchester with participation from scholars and practitioners from the UK, Mexico, Brazil. Professor Taylor will present on the complexity of designing and modelling the function of metropolitan institutions.
---
Professor Marta Dyczok - Presentation
Professor Dyczok presented a paper on Ukraine's Media After the Euromaidan at the International Symposium, "Assessing the Euromaidan of 2014 Five Years Later," Penn State University, April 11. 
---
Professor Zack Taylor – Presentations on Municipal Governance Reform in Ontario
It's a busy time on the municipal beat in Ontario! On April 9, Professor Taylor will present on "How We Got Here: Local Government Reform in Ontario Since 1945" at the University of Toronto's Institute on Municipal Finance and Governance. He will discuss how and why the provincial government undertook prior rounds of municipal restructuring in the context of the Ford government's announcement that it is reviewing governance and responsibilities of Ontario's eight regional municipalities (Durham, Halton, Muskoka District, Niagara, Oxford County, Peel, Waterloo, York), Simcoe County, and their lower-tier municipalities. Relatedly, Professor Taylor and the University of Toronto Urban Policy Lab's Gabriel Eidelman will also discuss the provincial-municipal relationship in a session at the 2019 Municipal Leaders Forum of the Association of Municipal Clerks and Treasurers of Ontario on March 29, 2019. Earlier this year, Professor Taylor also spoke on a panel at Ryerson University on "Rethinking City Governance: How Much Control Should the Province Have Over Our Cities?" with former Ontario cabinet minister Sean Conway, former federal cabinet minister Peter van Loan, Toronto city councillor Kristyn Wong Tam, and Toronto Star columnist Royson James.
---
Professor Rado Dimitrov - Wins 2019 Western Green Award
We are pleased to announce that Dr. Rado Dimitrov is a recipient of the 2019 Western Green Award, presented by Western's Office of Sustainability. Dr. Dimitrov is being recognized for his contributions to raising campus awareness of climate change and sharing his first-hand accounts of UN Climate conferences. Congratulations, Rado!
---
Professor Marta Dyczok - Presentation
Friday, March 8, Professor Dyczok spoke at a Panel, "Voice of War," at the Tarragon Theatre in Toronto, ahead of the performance of a play about Ukraine and war. The other speakers were Professor Frank Sysyn and Dmytro Lavrenchuk. The play was written and performed by Lianna Makuch.  Read the Toronto Star review here. 
---
Nigmendra Narain - Awarded USC Teaching Award
Congratulations to Nigmendra Narain for being one of only four winners -- university-wide-- of the 2018-19 University Students' Council and Western Alumni Association Award of Excellence in Undergraduate Teaching. This is not Nig's first award for teaching excellence: he is a past winner of the University's Angela Armitt Award. Nig's teaching covers a wide range of fields, including international relations, but he is widely known for his many years of co-teaching and co-ordinating Politics 1020E, our introductory course in political science. Well done and well deserved, Nig!
---
Professor Laura Stephenson - 2019 Faculty Scholars Award
Dr. Stephenson has been awarded a prestigious 2019 Faculty Scholars Award by the University of Western Ontario.  Dr. Stephenson, a leading scholar of voting behaviour and electoral systems, recently received a SSHRC grant to head up a team of top scholars to oversee the Canadian Election Study.  This award recognizes her impressive scholarly and teaching achievements thus far and will help her continue her groundbreaking work on electoral systems, partisanship, and strategic voting.  Congratulations!
According to Western's Office of the President, "Established in 2005, the Faculty Scholars Award recognizes significant recent scholarly achievements in teaching or research. Nominated by faculty deans and selected by the Faculty Selection committee chaired by the Provost, the recipients have an international presence in their discipline and are considered all-round scholars. Winners hold the title "Faculty Scholar" for two years and receive $7,000 each year for scholarly activities, as well as receiving a citation." 
---
PhD Candidate Nicole McMahon - New Publication
PhD Candidate Nicole McMahon has published a new paper entitled "Running for elected office: Indigenous candidates, ambition and self-government" in the journal, Politics, Groups, and Identities. Co-authored with Dr. Christopher Alcantara, the paper explores the motivations behind Indigenous candidates running for office in Nunatsiavut, Labrador, a self-governing region. Their findings explore the extent to which existing theories of political ambition, built mainly to explain non-Indigenous candidates, apply to Indigenous ones. Congratulations Nicole!
---
Professor Mathieu Turgeon - Understanding the Impact of Misinformation Article
Professor Turgeon's next project examines the role of misinformation and political polarization, specifically knowledge shared through social media. Turgeon is particularly interested in how behaviours changed based on increased knowledge of the law. "Turnout is generally pretty low in democracies," said Turgeon, "and compulsory voting is the best institutional arrangement to make people vote because most people tend to comply with the law." Lack of political knowledge will play a large part in Turgeon's next project as well. Turgeon recently received a grant from Facebook to examine the role of misinformation and political polarization. Turgeon will focus on WhatsApp, a messaging app that is very popular in Brazil, and which was heavily used in the 2018 Brazilian presidential election to share political information. The app, which is owned by Facebook, has more than 100 million users in Brazil.
---
Professor Mathieu Turgeon - New Professor in Political Science
We are pleased to announce the arrival of our newest faculty member, Dr. Mathieu Turgeon. Mathieu is an expert on political behaviour, political psychology, and statistical and survey methodology. A true comparativist, his work has been published in four languages – English, French, Portuguese, and Spanish – and covers Latin America, France, Brazil, the United States, and Canada. He is the recipient of numerous significant research grants on voting behaviour, political attitudes, and electoral accountability. His current research includes a project entitled "Misinformation, Self-Interest and Cognitive Style". Welcome, Mathieu!
---
Professor Nigmendra Narain - Judge for Western's Got Talent
Western's Got Talent will be hosting their annual talent show on January 25th at 6:30 PM in the Mustang Lounge.  This event showcases Western talent where particiapants get to decide the winner that will take home a prize of $500. Tickets can be purchased for $10 thanks to the generous donations from Amazon and Dance Steps. All show proceeds will be donated to Doctors Without Borders. Professor Narain has been named as one of the judges and reveals some of his hidden talents on this video. Hope to see you there to support your fellow Mustangs!
---
Professor Christopher Alcantara - Promoted to Full Professor
The Department of Political Science is very pleased to announce that our esteemed colleague, Professor Alcantara, has been promoted to the rank of Professor, effective July 1, 2019. Dr. Alcantara is a well-known expert in multilevel governance, intergovernmental cooperation, Indigenous governance, institutional design and public policy. Dr. Alcantara has a very long and impressive list of publications, including multiple books and articles in a wide variety of journals. His many publications show his remarkable dexterity as a researcher, incorporating many different research approaches and methodologies into his numerous projects. Dr. Alcantara is also a well-respected teacher and supervisor. His promotion is a testament to his research prowess and status in the discipline. Congratulations Chris!
---
Professor Laura Stephenson - University of Calgary Talk
Professor Stephenson will present "Rethinking Strategic Voting" in the Political Science Speakers Series at the University of Calgary on Friday, January 25. Based on a co-authored chapter in a recent book, her talk will outline a new conceptualization of strategic voting, focusing on not only individual preferences and expectations but also the various outcomes that voters may seek to influence in different institutional contexts.
---
Professor Zack Taylor - Article Published on Political Polarization in Ontario in Inroads Magazine
In a recent article in Inroads: The Canadian Journal of Opinion called "Ontario's 'Places That Don't Matter' Send a Message: The Fault Lines Dividing the Province are Getting Deeper", Professor Taylor argues that the long-term changes in Ontario's economy are driving political polarization on rural, small urban, and metropolitan lines. Geographer Andrés Rodríguez-Pose recently argued that progressive elites have erred by focusing on growing income inequality (the expanding divide between rich and poor people) while ignoring territorial inequality (the expanding divide between successful and declining places). Populists has been most successful in subnational regions that are the casualties of globalization: rural and old industrial regions that have experienced sustained job loss and decline relative to high-growth metropolises where the high-value-added service economy is concentrated. In his article, Professor Taylor makes the case that this is what has occurred in Ontario, and that a retreat from polarization is unlikely given current trends and incentives.
---
Professor Zack Taylor - Receives Grant to Digitize Historical Census
The Faculty of Social Science has awarded a Faculty Research Development Fund grant to Professor Taylor, who will use it to digitize neighbourhood-scale data from the 1951, 1956, 1961, and 1966 Canadian Census.  Currently, no census tract-level data have been digitized prior to the 1971 Census year. Making these data available to researchers will make it possible to study in new ways the historical development of, and change in, international and domestic migration, urban settlement patterns, inter-group relations, economic change, and political representation. He will hire and train two graduate students to perform the work over the summer, after which the information will be made publicly available through the ScholarsGeoPortal.
---
Professor Joanna Quinn - 3 Minute Thesis Presentation
Professor Quinn represented the Faculty of Social Science at the 3 Minute Thesis 2019 Challenge Celebration Kick-Off on January 8 hosted by the Western University School of Graduate and Postdoctoral Studies. Graduate students were invited to watch Professors take on the 3MT challenge, discover a passion for creating their own 3MT, and to experience the exciting research happening across campus. 3MT is a research communication opportunity where graduate students have three minutes to present their research and its impact to an audience of non-specialists. One slide, three minutes! Watch the presentation here.
---
Back To Top