Program Information

---

READY TO APPLY?  Please see our "Application Process" on the left menu bar. 

Now accepting applications for September 2024 admission.

The Department of Political Science offers graduate studies at the MA and PhD levels. For a more in-depth look at our graduate programs, please refer to the MA and PhD sections on our website.
Overview of Graduate Programs
Master of Arts (MA) Program
The MA is a one-year program that emphasizes the development of strong research skills. Classes in Canadian and Comparative Politics, International Relations, Political Theory, and Urban Politics and Local Governance introduce students to the latest debates and theories in political science. Western also offers the best political methodology training in Canada, and MA students can take advantage of this training by taking introductory and advanced PhD courses in quantitative and qualitative methods. Students who complete our MA program are well-prepared for PhD programs and jobs in the public and private sectors that require advanced research and communication skills.
---
Doctor of Philosophy (PhD) Program
The PhD program is designed to train the next generation of top professors and policymakers in Canada. We offer a strong, research-intensive curriculum with a focus on giving our students the very best training in quantitative and qualitative methods in the country. Rather than admitting students based on their potential fit with a supervisor, we try to admit only the most promising students and encourage them to develop their research interests, identify gaps in the literature, diversify their theoretical knowledge, and acquire a broad range of quantitative and qualitative methodological tools to publish in the very best journals in their fields.
---
Collaborative Specialization in Transitional Justice and Post-Conflict Reconstruction
Prospective students may add a specialization to their Political Science degree. This specialization focuses on many issues of reconciliation, criminal accountability, post-colonial legacies, human rights, healing circles, democratization, and more. For additional information, please visit the TJ Centre.
---
Public Administration (MPA or GDPA) Programs
Designed for mid-career local government administrators seeking professional development, please visit Local Govt. at the top menu bar.
---
Admission Requirements



---
Master of Arts (MA) Program - Minimum Admission Requirements
Applicants to the MA program in Political Science must have a 78% average, or equivalent grade point average, calculated by using all courses taken within the final two years of an honours degree in Political Science. Comparable four-year degrees are acceptable where applicants have taken some political science courses and have achieved good results in those courses.
---
Doctor of Philosophy (PhD) Program - Minimum Admission Requirements
For admission to the PhD program in Political Science, applicants must possess an MA degree or equivalent from a university, college or institute, and provide evidence of research potential. The Graduate Committee is very selective in PhD admission. The requirement for admission is an MA in Political Science with superior standing. Applicants to the PhD program must have a first class standing in a recognized MA program, excellent references and a statement of research interest that demonstrates compatibility with the strengths and supervisory capacity of our department.  All applicants are required to submit a sample of their written work.

While you are welcome to identify potential supervisors in your application, you are not required nor expected to secure a supervisor prior to applying to our program. Choosing a supervisor should occur after you have entered the program, completed your coursework, and attended departmental seminars and workshops. In fact, many students come into the program thinking they will work on a particular topic, but after taking courses and attending seminars and workshops, they focus on other topics instead.
The Political Science program requires a satisfactory achievement to meet our English language requirements (TOEFL or IELTS only): Graduate - English Language Proficiency.
PLANNING FOR A POLITICAL SCIENCE FUTURE - APPLICANT - Information Workshop
Friday, November 17, 2023 / 1:00 pm - 4:00 pm EST
Virtual Participation by Zoom is available if needed


Learn about the advantages of pursuing graduate studies at Western University, such as: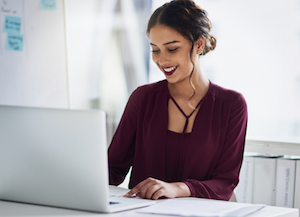 Competitive funding packages

Expertise and research opportunities in Canadian and Comparative Politics, International Relations, Political Theory, Urban Politics, and Local Governance 

Advanced and comprehensive training in political methodology

Teaching and research assistant opportunities

Financial support for doctoral dissertation-related data collection activities 

High-performing MA students have the ability to transfer into the PhD program prior to completing their degree



---
Back To Top