Political Science Association (PSA)

---
The Political Science Association (PSA) at Western University is a student-run club dedicated to connecting political science students to academic and social opportunities. The association gives students with an interest in law and/or politics an outlet to create relationships and foster a liaison with faculty members. Members of the PSA are exposed to post-graduate possibilities, professional development opportunities, fun socials, and leadership experience.

This page is divided into sections based on topic. Please click on the links below to navigate between sections:
Why Choose Political Science at Western University?
Events
Refer back to this page for future events hosted by the Political Science Association (PSA). For those interested, check out past events hosted by the PSA during the 2022 academic year by clicking on the images below.
1) Provincial Election Debate 2022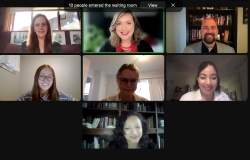 The goal of this event was to give participants a general overview of the  MPP candidates in London North Centre and their platforms, with a  focus on the issues that directly impact students. Students, professors in  the department, and live guests were able to submit questions towards candidates.

Event Features: Kate Graham (Ontario Liberal Party); Terrence  Kernaghan (NDP); and Carol Dyck (Green Party).

We would like to inform everyone that efforts were made by our team to reach out to Jerry Pribil, who is the candidate in London North Centre for the Progressive Conservative Party of Ontario. Unfortunately, Mr. Pribil's office informed us that he would be unable to attend the event due to prior commitments.
---
2) Awareness About Sexual and Gender-Based Violence on Campus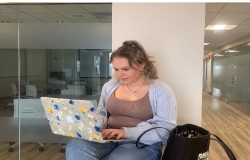 Trigger Warning: This content discusses Sexual and Gender-Based Violence.

This event aimed to assist professors with how to respond when a  student expresses concerns; and raises awareness of campus resources  and training available to faculty, staff, and students.

Event Features: Dr. Kaitlynn Mendes (Department of Sociology);  Representatives from the Centre for Research & Education on Violence Against Women & Children; and Representatives from the Sexual Assault and Trauma Survivors Club at Western University. 
---
Back To Top
Academic Resources

The Social Contract

 

 

The Political Science Department's Undergraduate Journal is entitled 'The Social Contract.' Click on the image on the left to read the latest edition.

Academic Guidebook

 

 

Click on the PSA Academic Guidebook to read tips from the executive team of 2021-2022, learn how to excel in undergrad, and obtain information on graduate schools and their application processes.

Utilize Your Degree

 

 

Unsure of your options as a political science student once you graduate? Click on PSA's 'How to Utilize Your Political Science Degree' PDF below to learn about the application process to law schools, graduate programs, careers in international organizations, and working in government. The PDF also includes internship and career opportunities, as well as advice from political science professors and alumni in the following areas of interest. Contact information of the speakers and alumni are within the PDF for any further inquiries.
Sexual and Gender-Based Violence (SGBV) Resources
Back To Top
Contact Us
 Facebook
 Instagram

 politicalscience.club@westernusc.ca