Political Science 1020E

Why Take Politics 1020E?
This course is the gateway to other courses in Political Science and prepares you for classes in all of the sub-fields of Political Science: international relations, comparative politics (different regions of the world), Canadian politics (domestic and foreign policy, federal, provincial and local), public policy, and political theory and philosophy.
Politics 1020E is required for admission to all undergraduate programs in Political Science.
What Skills Will I Learn?
In this course you will actively hone skills that will serve you for life:
Capacity to think critically and systematically
Capacity to write and speak clearly and effectively
Research skills
Problem-solving skills
Studying politics will assist you in a career in: government, business, journalism, law, law enforcement, non-governmental organizations, political parties, public relations, teaching, United Nations, lobbying, market research, publishing, or academia.
Our Instructors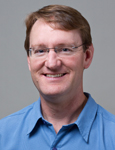 Charles Jones
"I'm interested in all aspects of politics, but my research focuses on issues in contemporary political theory. I work on the problem of global justice, attempting to understand whether international inequalities are legitimate. My recent work asks whether it makes sense to think of ourselves not only as citizens of Canada but also as citizens of the world."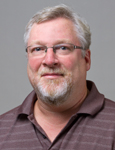 Bruce Morrison
"My work emphasizes the long democratic trajectories of the Western European countries, both because they are interesting and important in their own right, and because they feature the same kinds of frailties and reversals that we see in so many of today's attempts to democratize. This represents an exciting opportunity for a comparativist. In treating the cases, I focus not just on the struggles between included and excluded forces, but also on the institutions and ideas that give them meaning and direction."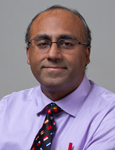 Nigmendra Narain
"Like Professor Jones, I am interested in the interconnectedness of political phenomena, with a focus on gender, feminist theories of global politics, and the region of South Asia. My work involves the role of women's groups in India in relations to the multiple oppressions faced by women and men, their empowerment strategies, and their conception of the region of South Asia."
What will we do in Politics 1020E?
POLITICS 1020E IS A FULL-YEAR ESSAY COURSE
First Term:
The first term introduces students to some of the central issues and ideas of politics. Consider some basic questions:
Why do we need the state at all?
Do we have a duty to obey the law?
What is democracy and is it justified?
How much liberty should citizens enjoy?
What is a fair way to distribute wealth?
We examine these questions and analyze various answers. After that, we investigate the main political ideologies of the modern age, from liberalism, conservatism, and socialism, to feminism and environmentalism. You will learn how these ideologies purport to explain political phenomena, justify political action, and give you a sense of who you are and how you fit into the political world.
Second Term:
In the second term, the focus shifts to key issues in global politics. Some questions we analyze include:
What is the nation-state, and to what extent has it been surpassed by global politics?
Why are dictators sticking around in what is supposed to be an age of democracy?  How are they able to adapt to such changing circumstances as the development and diffusion of the new social media?
What are the major democratic institutions and how do they shape the political process?
How can 'politics matter' even in the face of broad frustration with our often stagnant and scandal-ridden democracies?
What forms should popular engagement assume?
What is the best way to cultivate security in a complex and difficult international environment?
We will address these and many other crucial issues that surface in the study of comparative politics and international relations.
Class Structure and Assignments
Politics 1020E involves two lectures per week with the professor, and one small-group tutorial per week led by a graduate student from the Political Science department. With the help of your tutorial leader, you will write one essay each term based on topics from class.