News and Announcements

---
Local Government Program (LGP) Expands to Western's Downtown Site
The Local Government Program (LGP) was recently featured in a Western News article announcing a new downtown hub located at 450 Talbot Street in London, Ontario.

The article highlights the 13 new projects that have been selected to drive experiential learning and partnerships between Western and the greater London community. This new site will allow the Local Government Program to offer alternative-format courses, further contributing to its long-standing reputation as a "rigorous professional program with a national reputation and community orientation."

To read the full article by Western News, please visit: Western's downtown site to bolster community connections.
---
Professor Biswas Mellamphy, Professor Girard, and Campbell - New Article Publication
Nandita Biswas Mellamphy, Associate Professor and Undergraduate Chair; Tyler Girard, SSHRC Postdoctoral Fellow; and Anne Campbell, Gold Medalist in Political Science (UWO, 2021) and Canadian Parliamentary Intern (2021-2022), have just published a new article entitled 'Interpreting crises through narratives: the construction of a COVID-19 policy narrative by Canada's political parties' in Critical Policy Studies. Congratulations, Nandita, Tyler, and Anne!
This article focuses on the onset of the COVID-19 pandemic in Canada and poses the question: how was a crisis narrative constructed, and to what extent did the features of the emergent narrative vary across political elites? To read the full article, please visit: Critical Policy Studies.
---
Caleb Althorpe, PhD Candidate – New Article Publication
Caleb Althorpe, a PhD Candidate in Political Science, has recently had his article titled 'What is Meaningful Work?' published in Social Theory and Practice. Congratulations Caleb!
This article argues that two orthodox views of meaningful work - the subjective view and the autonomy view - are deficient. It then proposes and defends the contributive view of meaningful work, where what makes work meaningful is both its complexity and the extent to which a worker is involved in its contributive aspect. To read the full article by Caleb Althorpe, please visit: Social Theory and Practice.
---
Professor Girard – New Tenure-Track Position
Professor Girard (PhD '21) has recently accepted a tenure-track position at Purdue University in Indiana, a Research-1 University within the top-tier of American Universities. Congratulations, Professor Girard!
The appointment is a major accomplishment for a Canadian-trained Political Science PhD, and reflective of changes in the Department of Political Science at Western University. Girard acknowledges the outstanding mentorship opportunities and methodology training in the graduate program as playing a critical role in his success. To read the full story by Rob Rombouts, please visit: Western Political Science PhD accepts tenure-track position at top-tier American university.
---
Professor Finneron-Burns – Edited Publication
Professor Finneron-Burns' edited volume, titled 'Oxford Handbook of Population Ethics,' has now been published with Oxford University Press.
The essays included in this handbook discuss the value of population change, as well as our obligation to protect future generations from current issues; such as climate change, family planning, and the prioritization of health care. To read the full handbook, please visit Oxford University Press.
---
Professor Quinn – New Publication
Professor Quinn has a new article in Australian Outlook titled 'Building An Understanding of the Past and Our Responsibility for the Present.'
On the anniversary of the Rwandan genocide, a human rights crisis unfolds in Ukraine. To avert genocides, we must acknowledge the dark reality of these horrific events. To read the full article please visit: https://www.internationalaffairs.org.au/australianoutlook/building-an-understanding-of-the-past-and-our-responsibility-for-the-present/.
---
Professor Horak and Professor Taylor – New Publication
In 2021, Professors Horak and Taylor were invited to contribute to the Canadian dataset and profile report to an international project on measuring local autonomy funded by the European Commission. Published in April 2022, the final report by project leaders Andreas Ladner, Nicolas Keuffer, and Alexander Bastenian of the University of Lausanne, Self-rule index for local authorities in the EU, Council of Europe and OECD countries, 1990–2020, compares 57 countries over 30 years. The report finds that local autonomy measured across eleven dimensions has increased in most countries. Compared to the average, Canada scores lower on institutional depth, policy scope, effective political discretion, the conditionality of the financial transfer system, borrowing autonomy, legal protection, administrative supervision, and national access, and higher on fiscal autonomy, fiscal self-reliance, and organizational autonomy. Overall, Canada scores 45 out of 100 on the Local Autonomy Index compared to the mean score of 57. Professors Horak and Taylor are grateful for the research support of Amanda Gutzke, who collected data for the project as an Undergraduate Student Research Internship in Summer 2021.
---
Alumni Moses Latingo Odida - Documentary Production
Moses Latigo Odida (M.A. 2010) has produced a documentary entitled: 'Links to Justice: A Documentary about Combatting the School-to-Prison Pipeline' in conjunction with the Black Legal Action Centre. https://www.blacklegalactioncentre.ca/links-to-justice/
---
Christopher Hewitt – Postdoctoral Fellow
Dr. Christopher Hewitt will hold a one-year Mitacs Accelerate Postdoctoral Fellowship at industry partner Esri Canada under the supervision of Professor Zack Taylor. An accomplished cartographer and spatial analyst, Dr. Hewitt will acquire the skills to construct a state-of-the-art spatial database of historical census data accessible through a map-based web portal that will facilitate data discovery and analysis. Esri is the world's leading provider of spatial analysis software tools. This project is a companion to Professor Taylor's Canadian Communities Policy Observatory project at Western's Network of Economic and Social Trends (NEST).
---
Professor Taylor – New Grant
In February 2022, Professor Zack Taylor participated with a group of British and Canadian scholars in a joint British Academy-CiFAR Knowledge Frontiers Symposium on the Good City, where he presented and discussed his research on local autonomy and multi-level governance. This led to a successful application in partnership with Professor Matthew Wargent at the University of Cardiff for a seed grant to establish a new research network on devolution, local autonomy, and the multi-level governance of place in Britain and Canada. The grant will fund a workshop attended by British and Canadian scholars in Cardiff in Fall 2022. A follow-up workshop will be held in Canada in 2023.
---
Professors Armstrong, Taylor, and Lucas – New Article
Professor Dave Armstrong, Professor Zack Taylor, and Professor Jack Lucas, who is visiting our department from the University of Calgary, have published a new article in the 'Canadian Journal of Political Science' on the historical emergence of the urban-rural divide in Canadian parliamentary representation. Their article in 'The Conversation' summarizing the findings is available here.
---
Isaac Bayor - Dissertation
Isaac Bayor successfully completed his PhD thesis, 'How can Local Transitional Justice Mechanisms Work Towards Measures of Non-Recurrence?' supervised by Professor Joanna Quinn. Congratulations Isaac!
---
Professor Finneron-Burns - New Publication
Professor Elizabeth Finneron-Burns has recently published a new article 'Human Extinction and Moral Worthwhileness,' published online by Cambridge University Press. In it she looks at whether it might be wrong to permit human extinction because it makes past people's sacrifices less worthwhile. 
---
PhD Candidate Althorpe and Professor Horak  - New Article
PhD candidate
Caleb Althorpe
and Professor
Martin Horak
have published an article in Urban Affairs Review called
'The End of the Right to the City: A Radical-Cooperative View.'
The article is a theoretical re-consideration of the popular concept of the 'right to the city.' Althorpe and Horak argue that the transformative power of this concept lies in its vision of a different kind of urban society, one in which inhabitants can pursue their material and social needs through self-governed cooperation. This 'radical-cooperative' view of the right to the city has roots in real practices of everyday social cooperation that exist in the cities of today. Moving these cooperative practices out of the margins of urban society, they argue, requires a combination of grassroots political mobilization and state action that insulates spaces and sectors of cooperative urban life from the forces of global capitalism. You can read the article
here.
---
Professor Finneron-Burns - Ethics of Human Extinction Radio Interview
Professor Elizabeth Finneron-Burns discusses methods of population control, if these methods can be morally justified and reasons why we might consider human extinction to be wrong during her interview with Australian Radio 3CR.
---
Sarah Nimigan - Dissertation
Sarah Nimigan successfully completed her PhD dissertation,'The Problems Facing the International Criminal Court: African Perspectives,' supervised by Professor Joanna Quinn. Congratulations Sarah!
---
Professor Emeritus Abelson - Forthcoming Book
Professor Emeritus
Don Abelson
, current Director, Brian Mulroney Institute of Government, Steven K. Hudson Chair in Canada-US Relations, and Professor, Political Science, St. Francis Xavier University has a forthcoming book entitled
'Transatlantic Relationships'
edited alongside Stephen Brooks, Professor of Political Science at the University of Windsor and director of the European Union Study Abroad Program, a collaboration of the University of Windsor and Western University.
---
Governor General's Gold Medal awarded to PhD Political Science graduate – Dr. Tyler Girard
Western Political Science PhD graduate Tyler Girard has been awarded the prestigious Governor General's Gold Medal for 2021.
The award is in recognition of his outstanding academic and research excellence and his remarkable contributions to the development of his research field. "The academic leaders who put your nomination forward were struck by the unique personal talents you have displayed in your collaborations with colleagues," said Linda Miller, Vice-Provost (Graduate and Postdoctoral Studies).
Western faculty members who nominated Girard describe his dissertation as impactful, and a significant addition to our understanding of the origins and role of ambiguity in driving global policy agendas. Established in 1873 by Lord Dufferin, the Academic Medals were created to encourage academic excellence across the nation. Over the years, the Gold Medal has become one of the most prestigious awards that graduate scholars in Canada can receive. Congratulations, Tyler!
---
PhD Candidate Tyler Girard - Dissertation Defense and SSHRC Postdoc
PhD candidate Tyler Girard has successfully defended his dissertation, with no revisions, titled: 'Explaining the Origins and Evolution of the Global Financial Inclusion Agenda'. Tyler has also been awarded a prestigious postdoctoral fellowship from the Social Sciences and Humanities Research Council. His postdoctoral project, 'Bringing the Individual Back In: Leadership, Public Opinion, and Explanations of Global Norm Adoption', will be undertaken at Duke University under the supervision of Dr. Daniel Stegmueller. This project examines the role played by leader characteristics and public opinion in the adoption of global norms through the application of Bayesian statistical analysis. Congratulations Tyler!
---
MPA Grad Elmond Bandauko – Vanier Scholar
Elmond Bandauko, who completed his MPA in the Local Government Program in 2018 and is currently a PhD student in the Department of Geography and Environment, is a recipient of a 2021-2022 Vanier Canada Graduate Scholarship. Elmond is one of only five Western PhD students to win this prestigious award this year. More info about Elmond and the award can be found here. 
---
PhD Alumni Spicer - New Tenure-Track Job
We are pleased to announce that Dr. Zac Spicer, an alumni of our PhD program, has been hired as an Associate Professor (tenure-track) in the School of Public Policy & Administration at York University! Dr. Spicer is a leading scholar of Canadian politics and local government, having completed his PhD at Western under the supervision of Professor Emeritus Andrew Sancton. He has published two books and twenty-eight journal articles. Most recently, he was the Director of Research and Outreach with the Institute of Public Administration of Canada. Congratulations Zac!
---
Professor Quinn - Understanding the Lasting Effects of Residential Schools
Writing in The Conversation, Dr. Joanna Quinn, says Canadians need help to build an understanding of the basic facts about specific harms in Canada and speaks to why many Canadians do not seem to care about the lasting effects of residential schools. Listen here to the unpublished Cafe podcast, as Dr. Quinn and others take a look at the story of residential schools in Canada and the impact of the discovery on Indigenous people across Canada. 
---
Professor Taylor – New Grant
Dr. Zack Taylor is part of a research team that recently received a SSHRC Partnership Development Grant. Over the next two years, the Canadian Census Discovery Partnership will complete a bilingual inventory of all historical Census products back to the first Census of New France in 1665, engage stakeholders on needs, and lay the groundwork for future data mobilization tools and research applications. The team includes data librarians from five universities across Canada, Statistics Canada, and Library and Archives Canada. As a Co-Investigator on the project, Dr. Taylor, who along with Dr. Dave Armstrong and Dr. Vicki Esses is creating the Canadian Communities Policy Observatory within Western's Network on Economic and Social Trends (NEST), will contribute his expertise on the historical Canadian Census and data mobilization and visualization.
---
MPA Grad Aren Plante - New Publication
Aren Plante, who completed his Master of Public Administration at Western University last year, recently published a magazine article based on the major research paper he wrote under the supervision of Professor Christopher Alcantara. Congratulations Aren! Check out his magazine article HERE.
---
Professor Taylor – New Report on New Brunswick Municipal Reform
Professor Zack Taylor has prepared a report with M.A. student Jon Taylor in response to the Government of New Brunswick's nationally significant initiative to reform the province's local government system. Entitled Representative Regionalization: Toward More Equitable, Democratic, Responsive, and Efficient Local Government in New Brunswick, the report was published by Western's Centre for Urban Policy and Local Governance on May 27, 2021.
Today, 30% of New Brunswickers do not have elected local representation. There is widespread concern about inequitable tax burdens and sprawl around the larger cities, and some local authorities are having trouble providing core services. The report recommends strengthening New Brunswick's 12 Regional Service Commissions along the lines of British Columbia's regional districts, which have successfully coordinated service delivery and land-use planning in that province since the 1960s. The report describes the history and key features of regional districts and shows how modest reforms to the Regional Service Commissions could make local governance in New Brunswick more flexible, democratic, responsive, and accountable. Past reforms which tried to amalgamate municipalities failed because they would have been highly disruptive to existing institutions. Representative regionalization would be much less disruptive because it would keep existing local governments intact while promoting more efficient and democratic decision-making at the regional level.
---
PhD Candidate John Kennedy - New Publication
3rd year PhD Candidate John Kennedy has co-authored a new paper with Drs. Dave Armstrong and Christopher Alcantara entitled, "Exploring the effects of electorate size on indigenous voter turnout", published in Politics, Groups, and Identities. According to the abstract:
"A growing body of scholarship suggests that Indigenous peoples abstain from voting in national and subnational elections because of colonialism and so classic determinants of turnout do not apply. We investigate this argument by examining the relationship between electorate size and voter turnout in federal, provincial and regional elections in five Inuit communities in Canada, leveraging the fact that these communities are mostly similar across a range of factors. Given that these communities negotiated and established their own regional government in 2005 and given the colonial and settler nature of the federal and provincial governments, we expect classic determinants of turnout, such as electorate size, to apply only at the regional level. Surprisingly, however, we find that electorate size influences turnout at the federal and regional levels but not at the provincial level."
Congratulations John! Download your free copy HERE.
---
Tyler Girard - Develops Method to Measure the Growth of International Norms
Tracking how different societies and countries change over time is not easy. Understanding what makes different states move toward an international norm requires tracking complex and differing causes and changes. But Tyler Girard has developed a way.
Inspired by an assignment in a research methods course, Girard, a PhD student in the Department of Political Science, developed a new way to measure the international norms around lesbian, gay and bisexual equality. Girard then turned a class assignment into a paper published in the top-rated journal in his field.
The paper, 'Reconciling the Theoretical and Empirical Study of International Norms: A New Approach to Measurement' was published in the February 2021 issue of the American Political Science Review.
"It's hard to overstate how important it is to have an article published in the APSR", said Dave Armstrong, professor, and Canada Research Chair in Political Methodology. "It's the journal of record for political science. To have that on his CV already, will immediately make Tyler more competitive."
In the paper, Girard brought a quantitative approach to the study of international norms, an approach that has not typically been used. International norms, Girard said "are a shared understanding of appropriate behaviour." While there have been theoretical approaches to determine how norms change over time, and how certain countries adopt them, there has not been a way to empirically measure the adoption of international norms in a way that is consistent with theory. Read the rest of the article here. Congratulations Tyler!
---
New Partnership with Schulich Doctor of Medicine (MD) Program
Western's Local Government Program (LGP) has teamed with Schulich Medicine & Dentistry's MD+ Program to offer our Graduate Diploma in Public Administration (GDPA) concurrently with the Doctor of Medicine (MD) Program.  Interested individuals can get further details here.  
---
Professor Quinn - New Book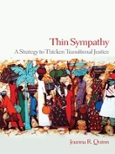 Professor Joanna Quinn has recently written a book called Thin Sympathy: A Strategy to Thicken Transitional Justice with the University of Pennsylvania Press. Quinn spent twenty years working in Uganda and uses its particular case as a lens through which she examines the failure of deeply divided societies to acknowledge the past and proposes that the needed remedy is the development of a very rudimentary understanding—what she calls "thin sympathy"—among individuals in each of the different factions and groups of the other's suffering prior to establishing any transitional justice process.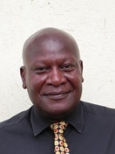 Based on 440 extensive interviews with elites and other thought leaders in government, traditional institutions, faith groups, and NGOs, as well as with women and children throughout the country, Thin Sympathy argues that the acquisition of a basic understanding of what has taken place in the past will enable the development of a more durable transitional justice process.
The cover art is a batik painted by the extraordinary and talented Ugandan artist Bonny Kabugo. He lives with a disability sustained during state-sponsored violence under a former regime. 
---
Professor Dyczok – Russia's Growing Escalations Against Ukraine News Article
In a recent Global News article, as Global concern rises over Russian troops nearing Ukraine border, Professor Dyczok says, "Putin is flexing his muscles. Trump was very much an apologist for him and now there's a new regime in place. This is an election year in Russia, and Putin's popularity has been dropping drastically." She goes on to say that "the best way to divert attention from domestic problems? Go on a foreign policy extravaganza." Dyczok joins others as they discuss more on the Russian build up on Ukraine's border. 
---
Joanna Quinn - New Publications
Professor Joanna Quinn has recently published the following:
David Hoogenboom and Joanna R. Quinn, "Transitional Justice and the Diaspora: Examining the impact of the Haitian Diaspora on the Haitian Truth Commission," Griffith Law Review. Hoogenboom was a PhD student from the Western Political Science Department.
Joanna R. Quinn, "The Impact of State Abdication on Transitional Justice: When Non-State Actors Fill the Post-Transition Gap," Peacebuilding.
Adam Kochanski and Joanna R. Quinn, "Letting the State Off the Hook? Dilemmas of Holding the State to Account in Times of Transition," Peacebuilding. Adam was an M.A. student from the Western Political Science Department.
---
Professor Elizabeth Finneron-Burns - New Publication
Professor Elizabeth Finneron-Burns has recently published a study entitled "State Pensions and the Duties of Retirees" published in the Oxford Handbook of Intergenerational Ethics. In it Finneron-Burns discusses what duties citizens have to ensure that universal pension schemes are sustainable for generations to come in the future.
---
PhD Candidate John Kennedy - New Publication
Third year PhD Candidate John Kennedy has co-authored a new publication entitled, "Does Federalism Prevent Democratic Accountability? Assigning Responsibility for Rates of COVID-19 Testing", published in Political Studies Review (Impact Factor 1.053). The paper, co-authored with Anthony Sayers (University of Calgary) and Christopher Alcantara, draws upon democracy data collected by C-Dem, which is co-led by Dr. Laura Stephenson. According to the abstract:
"Does federalism prevent citizens from holding governments accountable for their actions? The pandemic represents the ideal scenario for testing the effects of federalism on democratic accountability because citizens are highly motivated to hold governments accountable for preventing or failing to prevent the rapid transmission of the virus. Previous research suggests that a number of institutional and political factors complicate the accountability function in federal systems. We add to this literature by assessing the effect of one political factor, exclusivity (measured in terms of policy variation at one level), on accountability. The coronavirus pandemic provides a unique opportunity to assess this factor given the high levels of issue saliency, media attention, and low levels of intergovernmental and interparty conflict it has generated. Drawing on original data from the May 2020 Democratic Checkup Survey and public data from the Canadian National Microbiology Laboratory, our preliminary findings suggest that interprovincial policy variation with respect to coronavirus testing is not correlated with public assessments of the adequacy of provincial testing, and so it seems that Canadians are not able to assign responsibility to the correct level of government despite ideal conditions for doing so."
Congratulations John! Download the open access article here: https://journals.sagepub.com/doi/10.1177/14789299211001690
---
Professor Taylor and PhD Candidate Vanhooren – New Publication
Dr. Zack Taylor and PhD Candidate Shanaya Vanhooren have published an article in Canadian Public Administration on the regulation of election campaign finance in Canadian municipalities. Comparing campaign finance regimes in the ten provinces, they find considerable variation in the sophistication and stringency of the rules governing donation to, fundraising by, and expenditure by candidates and third-party organizations. They find very different approaches to disclosure and the handling of surplus funds. While some provinces, including British Columbia, Alberta, and Ontario have tightened up their rules in recent years, local campaign finance remains substantially unregulated in several provinces. Municipal campaign finance is an important object of study for a variety of reasons, not least the potential influence of business and property developers in local politics, evidence of corruption in Canadian local government, and the fact that local electoral success is often the launchpad of future provincial and federal political careers. Taylor and Vanhooren conclude by outlining a research agenda for future work, including exploiting variation across local and provincial jurisdictions to analyze the effects of different types of rules and restrictions – something that is contested in the international literature on campaign finance. Congratulations Shanaya!
---
Professor de Clercy - New Publication
Professor Cristine de Clercy, along with co-authors Brenda Nguyen and Gerard Seijts have recently published a study entitled "Do Canadians and Americans Evaluate Leader Character Similarly? Comparing Perceptions of Donald Trump, Hillary Clinton and Justin Trudeau" in the American Review of Canadian Studies. The writers investigate whether a framework drawn from the field of organizational management can be used by citizens of two countries with different political history and culture to assess character. Drawing on a survey administered two weeks before the 2016 US presidential election, we report that Canadians and Americans are the same in how they evaluate eleven dimensions of character: both considered all dimensions as essential in political leaders. The results also showed an appreciable gap between the perceived importance of the character dimensions and whether respondents believe three national leaders—Donald Trump, Hillary Clinton and Justin Trudeau—live up to these expectations. However, the two groups differ in their evaluation of the specific dimensions of character among these political leaders. Canadians are less supportive of Trump's character array than that of Clinton or Trudeau. Also, Canadian Conservatives are less supportive of Trump's character than are American Republicans.
---
Local Government Program - New Permanent online stream of its Graduate Diploma in Public Administration (GDPA)
Western's Local Government Program is thrilled to announce the approval of a permanent online stream of its Graduate Diploma in Public Administration (GDPA). Western's GDPA is the go-to program for mid-career local government professionals who seek a rigorous, highly interactive opportunity to develop their policy skills, management knowledge, and leadership potential. This new online stream will make the GDPA accessible for local government professionals across Canada. The application window will open this spring, with the first cohort starting in September. Details and updates about this exciting new program will be provided on the program's website as they become available: https://localgovernment.uwo.ca/. Those interested in the program may also email localgov@uwo.ca to have their name included on a list of a prospective applicants.
---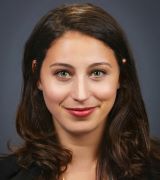 Postdoctoral Fellow Dr. Alexis Lerner - New Position
Alexis Lerner, Presidential Data Postdoctoral Fellow in Political Science at Western, has accepted a job at the United States Naval Academy! The tenure track position begins in December and is in International Relations and Comparative Politics with a focus on Russia and Eastern Europe. Congratulations Alexis!
---
Professors Anderson and Stephenson - New Book
Professors Cameron Anderson and Laura Stephenson recent book entitled 'What is Democracy and How Do We Study It?' includes chapters from many Western Political Science faculty members past and present such as: Charles Jones, Richard Vernon, Dave Armstrong, Bruce Morrison, Joe Lyons, Nandita Biswas Mellamphy, Dan Bousfield, Andy Sancton, and Rob Leone. There are many different ways to do political science research. This book takes a core question that motivates research in political science – what is democracy? – and presents, in a single volume, original research demonstrating a variety of approaches to studying it. The approaches and related methods covered by the chapters in this book include normative political theory, positivist quantitative analysis, behaviouralism, critical theory, post-structuralism, historical institutionalism, process tracing, case studies, and literature reviews. Readers are confronted with the different assumptions that researchers make when entering the research process and can compare and contrast the many different ways that a single question can be studied. This book will be enlightening for students of democracy as well as those interested in research design and methodological approaches. Congratulations!
---
Professor Dyczok - New Book
Columbia University's Harriman Institute is having a virtual book talk on Professor Marta Dyczok's forthcoming book, Ukraine Calling. This event will be held virtually as a Zoom webinar and streamed via YouTube Live on Thursday, April 22 at 12pm ET. There will be no in-person event. Tune in here on YouTube Live. This book is like a time capsule. It's a selection of interviews that aired on Hromadske Radio's (Public Radio Ukraine) Ukraine Calling show. They capture what people were thinking during a critical time in the country's history, from the July 2016 NATO Summit through to Volodymyr Zelensky's 2019 landslide election victories. Decision makers, opinion makers, and others commented on events of the day and larger issues from politics to sports, religion, history, war, books, diplomacy, health, business, art and more. Interview guests include Canada's then Foreign Minister Chrystia Freeland. Writer Andrey Kurkov. Crimean political prisoner Hennadii Afanasiev. UNHRC's Pablo Mateu. Ethnologist Ihor Poshyvailo. Cameo appearance by Borys Johnson. These interviews provide a unique, kaleidoscopic perspective on Ukraine as it was on the receiving end of a hybrid war from Russia. Congratulations!
---
Professor Don Abelson - New Book
Don Abelson, former Western Political Science Chair and Professor now Director, Brian Mulroney Institute of Government, along with Steven K. Hudson Chair in Canada-US Relations and Professor of Political Science, Department of Political Science, St. Francis Xavier University and Christopher J. Rastrick, Director of Policy and Deputy Chief of Staff, Ministry of Education, Government of Ontario, Canada have edited a new book entitled Handbook on Think Tanks in Public Policy. This important Handbook is a comprehensive guide to the role, function and perceived impact of policy research-oriented institutions in North America, Europe and beyond. Over 20 international scholars explore the diverse and eclectic world of think tanks to reveal their structure, governance and unique position in occupying a critical space on the public-policy landscape. Congratulations!
---
Professor Alcantara - 2020 Best Books list
Dr. Christopher Alcantara's two books have been included in The Hill Times' List of 100 Best Books in 2020. The two books are: Jason Roy and Christopher Alcantara. Winning and Keeping Power in Canadian Politics. (Toronto: University of Toronto Press) and Gary Wilson, Christopher Alcantara, and Thierry Rodon. Nested Federalism and Inuit Governance in the Canadian Arctic. (Vancouver: UBC Press). This list is "compiled by editor Kate Malloy, and based on Canada's non-fiction bestsellers' lists in 2020, publishers, the Writers Trust, book reviews, and opinions. The list is always offered in alphabetical order." Congratulations!
---
PhD Candidates Caplan and McMahon - New Publication
Senior PhD students Michelle Caplan and Nicole McMahon have co-authored a new paper with Professor Christopher Alcantara entitled, "Representing the Constituency: Institutional Design and Legislative Behaviour" published in Representation: Journal of Representative Democracy. The paper draws upon a number of techniques learned in our methods classes to analyze legislative representation and Indigenous self-government. The paper is open access and you can download it for free here.
According to the abstract: In most democratic countries, elected officials must balance the interests of their constituents against the interests of the broader electorate. One factor that is thought to affect this balance is the nature of the political offices that politicians occupy. Is this assumption true? We investigate the effect of one's elected position on the likelihood of raising local issues in legislative assemblies by examining the Nunatsiavut Assembly, the legislative body of the Nunatsiavut Government in Labrador, Canada. The Assembly is unique because of the diverse range of elected positions that comprise it, which vary significantly in terms of the kinds of representational incentives that they impose upon their office holders. We assess the effect of these different positions on the likelihood of raising local issues by analyzing 48 Nunatsiavut Hansards using computer-assisted dictionary analysis. We also draw upon six elite interviews with current members. On balance, the evidence suggests that one's position does affect the likelihood of raising local issues in legislative assemblies.
Congratulations Michelle and Nicole!
---
Professor Stephenson - New Centre Launches to Understand the Politics Behind It All
"So much of what we do is political," said Professor Laura Stephenson, "Understanding how people behave as citizens – what influences us, what gets us engaged, what people believe - is a growing area of importance." Stephenson, Professor in the Department of Political Science, is the director of the recently launched Centre for the Study of Political Behaviour (CSPB).

The CSPB brings together researchers from across the Faculty of Social Science, as well as King's University College and the Ivey School of Business, to study political behaviour. "Our goal is to enhance the study of political behaviour at Western, to bring people together and to facilitate interdisciplinary discussions," said Stephenson. The CSPB joins the six other centres that make up the Network for Economics and Social Trends (NEST). The work done through the CSPB will be related to the work undertaken by the other NEST centres. Stephenson points to the use of big data in the study of political behaviour as an example connecting the CSPB to the Centre for Computational and Quantitative Social Science. Social inequality and migration are also both political issues and are areas examined by other centres.
The Centre will act as an institutional home for the activities of the Consortium on Electoral Democracy/ Consortium de la démocratie électoral (C-Dem). C-Dem conducts the long-running Canadian Election Study, as well as electoral studies at the provincial level, to facilitate the study of changing trends in how Canadians feel about democracy, react to issues and perceive politicians, and how these attitudes impact their views and vote choice. While the centre is launching in the midst of the COVID-19 pandemic, and related restrictions on meeting, centre members are still engaging in online reading groups and speaking events. Stephenson foresees a more formal speaker series in the future, as well as events intended to facilitate interest from undergraduate and graduate students. Stephenson feels that research from the centre, and events hosted by the CSPB, can help broaden student perspectives of what studying political behaviour means.

"There are lots of faculty members who study political behaviour, but not a lot of students that do," said Stephenson. "There will be a lot of opportunities for students to get involved and use the data that will be available through C-Dem." "I think there is a renewed importance in understanding political behaviour," said Stephenson. "With the U.S. election, provincial elections, and protests against school re-opening policies, it's become obvious that studies of people's behaviour are important – not only what people do, but also what motivates them."
Along with Stephenson, other members of the Centre include:
Christopher Alcantara, Professor, Political Science
Robert Andersen, Ivey School of Business
Cameron Anderson, Associate Professor, Political Science
David Armstrong, Associate Professor, Political Science
Edward Bell, Professor of Sociology, Brescia
Alex Benson, Assistant Professor, Psychology
Joanie Bouchard, Postdoctoral Researcher, Political Science
Miranda Goode, Associate Professor, Ivey Business School
Andrea Lawlor, Associate Professor, Political Science, King's College
Matthew Lebo, Professor and Chair, Political Science
Julie Aitken Shermer, Professor, DAN Department of Management & Organizational Studies
Zachary Taylor, Assistant Professor, Political Science
Mathieu Turgeon, Associate Professor, Political Science
Anna Zajacova, Associate Professor, Sociology
---
Professor Taylor – New Publication
Professor Taylor has published one of the inaugural entries in the new Oxford Bibliography of Urban Studies. The entry includes overviews and 82 annotated sources covering Toronto's local and metropolitan governance; environmental, social, economic, and architectural history; immigration and demography, and land-use and infrastructure planning. Published by Oxford University Press, Oxford Bibliographies are comprehensive and authoritative thematic research guides whose entries are commissioned from leading scholars in their respective fields. Professor Taylor's contribution was featured in an episode of the Oxford Comment, a monthly podcast featuring insights from OUP authors.
---
Masters Student Patrick Persaud - New Publication
Political Science Masters student, Patrick Persaud, has published a new article entitled, "Effect of dipole–dipole interactions on the one-photon and two-photon photoluminescence in an ensemble of quantum dots doped in a polymer matrix" in the OSA Publishing Journal of the Optical Society of America.
Persaud comes to us with a diverse education and shows how our program can be useful for people with all sorts of backgrounds, receiving an MSc in Physics, with his research focusing on quantum optics (how light and matter interact on a very small scale). His thesis work was published in several articles, where he helped to create some theories that predicted the optical behavior (how light gets absorbed and emitted) of several types of nano-scaled systems. These systems are being explored as potential cancer therapies, biological tracking tools, light-based computers, and micro-sensors. Having very small tools that are safe in a human body opens up many doors for disease treatment and detection. He is also part of the Rotman Institute of Philosophy where he currently works with Professor Desjardins on the ethics of robots in the environment and recently finished a paper where they modeled honeybee population dynamics in the presence of robotic pollinators and started to develop a framework which policy makers can use to help make decisions regarding regulations of robots in the environment.
In the above mentioned paper, Patrick developed a theory that describes the optical behavior of a nano-scaled system that is encased in a polymer matrix, and demonstrated that changes to the polymer matrix effected how the nano-system absorbed and emitted light. For example, if you have an encased nano-system and shine a laser on it, it will have certain optical properties (absorption, reflection, emission) that we can measure. If you put that same nano-system in an acid that alters the chemical properties of the encasing polymer and repeat my measurement, the measured optical properties will be different. In essence we can use these systems to act as very small sensors, where the polymer material interacts with the environment and through this we can detect what is in the environment. Congratulations Patrick!
---
PhD Candidate Tyler Girard - New Publication
PhD Candidate Tyler Girard has published a new, single-authored paper in the American Political Science Review, which is widely regarded as the discipline's top journal in political science (2019 Impact Factor: 4.183; 5 year impact factor: 5.716). The paper is entitled: "Reconciling the Theoretical and Empirical Study of International Norms: A New Approach to Measurement" and represents a major achievement in Tyler's career as he finishes his PhD and enters the job market this year. Well done!
According to the abstract:
"Despite extensive research on international norms, our approach to measurement has not kept pace with theoretical advancements. Existing research often relies on single indicators to facilitate cross-national analysis or employs case-study designs that provide greater nuance but restricted scope. Given these limitations, this note argues that item-response theory (IRT) provides a framework for strengthening the link between our theoretical understanding of norms and empirical measurement of norm adoption. In turn, I develop a modified Bayesian model with substantively informed dynamic priors. The proposed approach is evaluated with the lesbian, gay, and bisexual (LGB) equality norm, using 13 policies and laws across 196 countries (1990–2017). The results are broadly consistent with theoretical expectations while also providing new empirical evidence on the evolution of the norm across space and time. This note highlights the significant potential in greater interaction between both latent measurement approaches and scholarship on international norms."
Congratulations Tyler!
---
Political Science Welcomes New Postdoctoral Fellow - Dr. Lerner
Dr. Alexis Lerner is the Department of Political Science's newest addition. She comes to Western as a Presidential Data Postdoctoral Fellow. Dr. Lerner earned her PhD in Political Science and Jewish Studies from the University of Toronto in 2020, where she was an award-winning instructor of applied statistics and data science, and peace and conflict studies.
Dr. Lerner's research is on the intersection of authoritarianism and dissent, with a regional focus on the post-Soviet region. In her dissertation, titled "Authoritarian Dissent Management: Repression of the Nonsystemic Political Opposition in the Post-Soviet Region," she argued that political opposition candidates with robust prominence abroad are less likely to encounter state repression in a election cycle because of the potential for transnational ex-ante and/or ex-post disciplinary action. To evidence this claim, Dr. Lerner collected an original dataset of 4,083 potential presidential candidates across the post-Soviet region from 1991-2018, which she analyzed through a mixed-methods approach, including Random Forest classification, logistic regression, and in-depth case studies.
As a Presidential Data Postdoctoral Fellow, Dr. Lerner will teach two rotating courses for university-wide non-STEM faculty: Data and AI Without Tears and Foundations of Data Science. She will also be conducting her own research. In Fall 2020, Dr. Lerner will finalize her book manuscript for Post-Soviet Graffiti: Free Speech in the Streets (under advance contract with University of Toronto Press), which demonstrates that street art is a viable tool for political communication, and effective in circumventing autocratic censorship. Post-Soviet Graffiti culminates Dr. Lerner's ten-year ethnographic study of political street art across the post-Soviet and post-Communist Europe regions. An article-length version of this book, published by Comparative Political Studies in 2019, uses spatial mapping to evidence the Kremlin's co-optation of subversive channels and actors. This article received an honourable mention from APSA's Political Communication section's "Walter Lippmann Best Published Article Award" in 2020. Dr. Lerner's work on state-society relations can also be found in the Arctic Review of Law and Politics and the Journal of Jewish Thought.
Following the completion of her manuscript, Dr. Lerner will conduct a survey experiment on 70,000 grade 8-12 students (and their teachers) from across Ontario about what they know about the Holocaust/ anti-Semitism before and after a treatment (an education day organized by Liberation-75). She will also survey both students and teachers one year after the treatment to assess what they have retained. This survey experiment has two objectives: to map out what 'gen z' knows about the Holocaust and anti-Semitism, and to assess which pedagogical approaches are most effective for 'gen z' students.
Prior to her time at Western, Dr. Lerner was a Visiting Scholar at Columbia University's Harriman Institute (2017-2019), a Visiting Research Fellow at the Leonard Davis Institute for International Relations at the Hebrew University of Jerusalem (2016-2017), and the Director of Research for the Stanford University US-Russia Forum (2016-2018). Dr. Lerner's research has been supported by the International Research and Exchanges Board (IREX), an Ontario Graduate Scholarship, the Ministry of Culture of the Russian Federation, the Cosmos Club of Washington, D.C., and the Canadian Friends of Hebrew University, among other generous organizations.
She is excited to be at Western and for this opportunity to deepen her commitment to both data literacy and methodological pluralism. She has 'met' several members of the department—faculty and students, alike—and would welcome all invitations to chat about research ideas, talk through data problems, or connect over virtual coffee.
---
PhD Student Kennedy - New Publication
3rd year PhD student John Kennedy has co-authored a new paper with Professors Christopher Alcantara and Dave Armstrong entitled, "Do governments keep their promises? An analysis of speeches from the throne," published in Governance: An International Journal of Policy, Administration, and Institutions. 2019 Impact Factor: 2.899 (24/180 Political Science, 12/48 Public Administration).
According to the abstract: "Political parties regularly make promises to the public about what they hope to accomplish if and when they are elected to office. Once in office, the winning party, usually via the executive branch, announces its agenda by delivering a "speech from the throne" or a "state of the union/nation" address in the legislature. To what extent are governments able to fulfill the promises they make in these speeches? To answer this question, we investigate the impact of three structural constraints on promise fulfillment over time—procedural (e.g., majority vs. minority configurations); informational (e.g., new vs. incumbent governments); and economic (economic recession)—using an original dataset drawn from Canadian speeches from the throne between 1962 and 2013. Our findings, which both challenge and confirm the findings of existing literature on promise fulfillment, suggest that only procedural and economic constraints matter."
Congratulations John! Find the paper here.
---
Professor Taylor – New Publication
How does place affect politics? In a new article in Urban Affairs Review, Professor Taylor and collaborators Jan Doering (McGill) and Dan Silver (Toronto) compare neighbourhood-scale mayoral election results over two decades in Chicago, Toronto, and London, UK.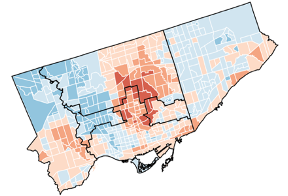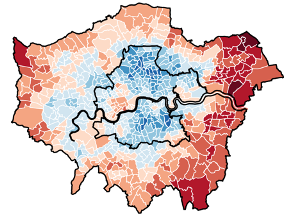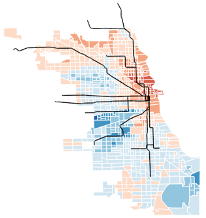 They find that support for different candidates is strongly geographically divided, which they characterize as the spatial articulation of political cleavages. In each city, voting patterns are equally or more geographically concentrated than populations defined by race, income, and poverty. While group-based interests define Chicago's cleavage structure, place and location are paramount in Toronto and London. They conclude by proposing a research agenda for investigating urban political geography and advance a preliminary typology of urban political cleavages and the conditions under which they may arise. The article is part of a larger project on "place and politics" funded by the Social Sciences and Humanities Research Council of Canada. To learn more, see this blog post on the research.
---
Professor Alcantara - New Book
Dr. Christopher Alcantara has co-authored a new book with Jason Roy entitled Winning and Keeping Power in Canadian Politics published by University of Toronto Press in August 2020. In this book, Roy and Alcantara use a series of experiment to investigate a number of commonly held assumptions about elections and governing Canada in the 21st century. Do negative campaigns win elections? Do voters abandon candidates accused of scandalous behaviour? Do government apologies affect prospects for re-election? This book has the answers!
According to Andre Blais, "An intriguing book that examines the success and failure of a wide array of strategies parties use to win and keep power. A fresh perspective with an innovative experimental design. Read it. You will love it." Stuart Soroka says: "Roy and Alcantara offer a uniquely accessible and comprehensive study of factors that matter (and do not matter) to political support. Experimental work on some of the major features of political campaigns highlights the many ways in which the contents of election campaigns can alter information-seeking and vote intentions. Winning and Keeping Power in Canadian Politics offers a rich exploration of the ways in which information and institutions affect Canadian political behaviour."
---
Tammy Lambert and Tamara Hinan - Dissertation Defenses
Congratulations to Tammy Lambert on the successful defense of her PhD dissertation, entitled "The Goldstone Commission in South Africa's Transition: Linking Gradual Institutional Change and Information-Gathering Institutions."
Congratulations to Tamara Hinan on the successful defense of her PhD dissertation, entitled "Exhuming norms: Investigating forced disappearances in Ireland and internationally."
---
Professor Taylor - New Publication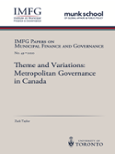 In a major new research report for the Institute on Municipal Finance and Governance, Professor Zack Taylor takes stock of metropolitan governance practices and innovation in Canada.
While Canada was best known in the postwar decades for innovating two-tier metropolitan local governments in Toronto, Montréal, Winnipeg, and other cities, this model no longer exists at the metropolitan scale anywhere in the country. Instead, Taylor identifies five distinct models in operation, sometimes in combination with one another: the "unicity," or single-tier municipal model; the compulsory regional intergovernmental organization; the voluntary intermunicipal partnership; the metropolitan single-purpose body; and the provincial policy overlay. This diversity of institutional forms found across Canada reflects variation in both provincial systems of local government and geographies of urban settlement. It also points to both the flexibility of Canadian governance and policy making and the central role provincial governments play as "metropolitan metagovernors."
The report is the third in a series entitled "Perspectives on Regional Governance: Global, National, and Local," which examines how different jurisdictions in Canada and around the world have implemented regional governance models to help cities tackle longstanding challenges that cross municipal boundaries. The Institute on Municipal Finance and Governance, at which Professor Taylor is a Fellow, is an academic research hub and non-partisan think tank based in the Munk School of Global Affairs and Public Policy at the University of Toronto.
---
Professor Dick – New Publication
Professor Caroline Dick has published a new article in Feminist Legal Studies examining how the Canadian Judicial Council (CJC) perpetuates sexism in the legal realm. She does so by juxtaposing the CJC's handling of two judicial misconduct complaints, one in which a male judge exhibited bias against women while adjudicating a sexual assault trial and a second in which graphic, sexual pictures of a female judge were posted on the Internet without her knowledge or consent. While the courtroom misconduct of the male judge was excused by the CJC, the female judge was doggedly pursued by the Council, leading to her resignation. The proposition offered is that the CJC's gendered record in disposing of judicial misconduct cases perpetuates the use of sexist stereotypes not only in sexual assault cases but in judicial misconduct proceedings by requiring victims of sexual abuse to qualify as 'ideal victims' to receive the law's full protection.
---
Ontario Graduate Scholarship Winners 2020-2021
The department is pleased to announce that six of our PhD students have been awarded Ontario Graduate Scholarships from the provincial government this year. Valued at $15,000, these merit-based scholarships are meant to support the research activities and training of our graduate students.
The following students have been awarded an OGS for the coming year:
Merlin Beier
Elizabeth Brown
Philip Charbonneau
John Kennedy
Megan Payler
John Santos
Congratulations!
---
Graduate Students Vanhooren and Kurs - SSHRC Winners
The department is pleased to announce that PhD Candidate Shanaya Vanhooren and incoming MA student Charlotte Kurs have both won Canada Graduate Scholarships from SSHRC this year! According to SSHRC, "The CGS D program supports high-calibre students engaged in doctoral programs in all academic disciplines. This support [valued at $35000 a year] allows scholars to fully concentrate on their doctoral studies, to seek out the best research mentors in their chosen fields and contribute to the Canadian research ecosystem during and beyond the tenure of their awards." The CGS M has a similar objective and provides MA students with $17500 for one year.
Shanaya is entering her third year of the PhD program, working with Dr. Zack Taylor, and has already published a number of articles in academic journals. Charlotte was one of her top undergraduate students at Western and will be starting our MA program in the Fall.
Congratulations Shanaya and Charlotte on this wonderful achievement!
---
PhD Student Philip Charbonneau - CSPG Doctoral Fellow
Philip Charbonneau, a 2nd year political science PhD student in our program, has been awarded a prestigious Canadian Study of Parliament Group Doctoral Fellowship. Worth $8000, Philip will use these funds to collect data for his PhD dissertation project, which is supervised by Professors Christopher Alcantara, Cameron Anderson and Andrea Lawlor. According to the CSPG committee, "The members of the selection committee were very impressed with your application. Your research addresses an under-studied aspect of political science and has clear objectives and contributions in mind. We are confident that your study will advance our understanding of the parliamentary careers of Indigenous Members of Parliament." Congratulations Philip!
---
Professor Taylor – New Publication
In a new article published in Regional Studies, and co-authored with the University of Waterloo's Carrie Mitchell and UBC's Joanne Fitzgibbons, Professor Zack Taylor investigates how planners, as policymakers, think about future risks and uncertainty. They conducted a discourse analysis of strategies prepared under the Rockefeller Foundation's influential 100 Resilient Cities program. They found that while the strategies and the processes that produced them are ostensibly forward-looking and cognizant of uncertainty, most presume a knowable future and focus on well-understood or recently experienced risks. Few strategies acknowledge the future's inherent unknowability. Those that do emphasize community self-help, while the others describe top-down, government-led initiatives. Most strategies also present an image of societal consensus, downplaying the potential for legitimate disagreement over means and ends. They conclude that while planning is supposed to be about managing future uncertainty, most planners seem to be backward-looking and technocratic in orientation rather than imaginative and forward-looking. This is unfortunate as contemporary decisions have long-term impacts that may be irreversible and distribute costs and benefits unevenly across society.
---
Professors Anderson, Stephenson and PhD Student John Kennedy – New Publication
PhD student John Kennedy and Professors Cameron Anderson, Laura Stephenson have recently published "The Canada-US Relationship: An Updated Evaluation of Public Opinion" in the American Review of Canadian Studies Journal, Volume 50, 2020 - Issue 1: Canada-US Relations in the Age of Donald Trump.  Despite the political turbulence of the Trump-Trudeau era, the US-Canada relationship remains workable on many policy fronts. Against this backdrop, this article explores this relationship by first focusing on public opinion toward "the other," including general sentiments as well as political leadership specifically, before turning to public opinion in specific policy fields, such as bilateral trade, security, energy, and diplomacy. They broadly find that Canadians are more likely than Americans to draw distinctions between Canada and the US and view the relationship in more cautious terms. By contrast, opinion in the US appears to be much more positive about the relationship.
---
Wishing our Political Science 2020 Graduates Congratulations!
Congratulations Graduates, you've made it to graduation 2020! Not in normal circumstances, but that certainly in no way diminishes your accomplishment! We congratulate you on your years of work, learning with your colleagues and professors, gaining memorable experiences, and finishing under exceptional circumstances. Graduating under extraordinary circumstances makes YOU all extraordinary graduates!
We'd like to celebrate this milestone in a special way. Political Science graduating Students, Faculty, Staff and Graduate Students please link over to the OWL Graduation Poli Sci 2020 page and check out these features of our Graduation website:
Graduation Card, Celebration of Graduates List, Testimonials for the three Departmental Award Winners, and Messages from your fellow graduates, professors, administrators and others

Best wishes for the next part of your journey. You've made us proud! CONGRATULATIONS GRADUATES!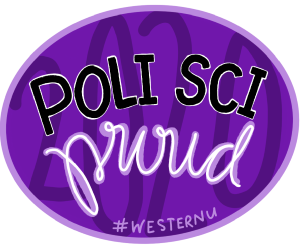 Graphic credit: Maddie McCready
---
Professor Laura Stephenson - New Publication
Professor Stephenson along with Laura French Bourgeois and Allison Harell have recently published "To follow or not to follow: Social norms and civic duty during a pandemic" in the Canadian Journal of Political Science. The COVID-19 pandemic has led to widespread calls from government officials for people to drastically change their behaviour to slow the spread of the disease. From self-quarantining to maintaining physical distance from others, these measures only work if there is widespread adherence. This article explores how one's sense of duty and one's perception of other people's behaviour shape who follows health recommendations. Drawing on the 2020 Democracy Checkup survey, they show that one's own sense of duty and a belief that most other Canadians are adhering to the rules decrease how often people report breaking the rules. Furthermore, among those who lack a sense of duty, a belief that others are following the rules is particularly important. The paper concludes by discussing how collective action in a pandemic depends on ensuring a broad sense that Canadians are in the crisis together, with everyone doing their part.
---
Professor Dave Armstrong - New Publication 
Professor Armstrong and Jack Lucas have recently published "Measuring and Comparing Municipal Policy Responses to COVID-19" in the Canadian Journal of Political Science. Municipal governments are experts in social non-distancing. From swimming pools to libraries, streetcars to public parks, municipalities bring residents together and move them around—services vital to a vibrant community in ordinary times, but potentially disastrous in a pandemic. Municipal decisions to shutter these services and enforce social distancing are thus crucial for a successful COVID-19 response.  Using a survey of 551 councillors in 306 Canadian municipalities to measure the aggressiveness of municipal COVID-19 policy responses, they show that aggressiveness is strongly related to municipal population size and case totals and modestly related to province and local ideology and that these findings reflect a widespread commitment among Canadian municipalities to aggressive policy action while also revealing important features of Canada's political geography.
---
Professor and Department Chair Matt Lebo - Awarded 2020 Excellence in Mentoring
Award

Dr. Matt Lebo, Chair of the Department of Political Science, has been named a co-recipient of the prestigious 2020 Excellence in Mentoring Award by the Society of Political Methodology. According to the citation, "Professor Lebo has been an active and engaged methods mentor, as reflected in his more than a dozen publications co-authored with students, many published in prestigious journals such as Political Analysis, the American Journal of Political Science, and the Journal of Politics." Of particular note is his work with underrepresented groups: "Of the nearly 20 nominations the committee received, a third were from women and more than 20 percent were from international students." According to one letter from one of the women scholars who nominated Professor Lebo, "Women are significantly underrepresented in political science and particularly political methodology. Efforts like Matt's go a long way toward encouraging women to be more active and successful in the field."

His mentoring also extends far beyond Western and Stony Brook University, his previous institution, as the citation notes: "The breadth of Professor Lebo's mentoring influence was also reflected in the wide array of institutions from which the committee received letters, from leading research universities to strong liberal arts colleges to the non-academic, private sector." Special note was made of Professor Lebo's well-read and widely-used article in PS: Political Science and Politics, "Managing Your Career Pipeline".

The faculty of social science and the department of political science are lucky to have Dr. Lebo as the chair of the department of political science and congratulate him on this well-deserved award!

The full citation reads as follows: "The many nominations the committee received for Professor Lebo are one of many elements that attest to his dedication to mentoring throughout his students' careers and on a variety of concerns both professional and personal. One of our discipline's leading time series scholars, Professor Lebo has been an active and engaged methods mentor, as reflected in his more than a dozen publications co-authored with students, many published in prestigious journals such as Political Analysis, the American Journal of Political Science, and the Journal of Politics.

As one of his letter writers notes, Professor Lebo was "pivotal to the creation of a useful methods sequence in the department" at Stony Brook University." Professor Lebo's mentoring extends well beyond the institutions at which he has worked, such as Stony Brook University and, now as Professor and Chair of the Department of Political Science at the University of Western Ontario. His widely-used PS: Political Science & Politics article, "Managing Your Research Pipeline" is in many ways a mentoring article, guiding young scholars on how to build a productive pipeline that will help them gain tenure. The breadth of Professor Lebo's mentoring influence was also reflected in the wide array of institutions from which the committee received letters, from leading research universities to strong liberal arts colleges to the non-academic, private sector.

The committee was especially struck by Professor Lebo's commitment to mentoring students from underrepresented groups. Of the nearly 20 nominations the committee received, a third were from women and more than 20 percent were from international students. Professor Lebo has been a stand-out advocate for women in the methods community. One of the women who nominated him states, "We have had several conversations about ways to improve gender dynamics in the discipline to ensure no one is excluded from opportunity and burdens are distributed equally." The letter also states "He encouraged me to submit a proposal for the Polmeth Summer Meeting, a conference I hadn't considered given the highly competitive selection process. I have participated in five Polmeths and two VIM meetings thus far, which would not have happened had Matt not given me a push." Another letter from one of the women scholars who nominated Professor Lebo states "Women are significantly underrepresented in political science and particularly political methodology. Efforts like Matt's go a long way toward encouraging women to be more active and successful in the field."

The committee was also struck by Professor Lebo's continued dedication to his students long after they have graduated and the holistic nature of his commitment to them, including navigating gender issues in their departments and on addressing work-life issues. One of his letter writers notes "Matt is one of those professors who cares about their students personally as well as professionally." This concern is reflected in the fact that, when told his former students planned to nominate him for this award, Professor Lebo specifically asked that no current students be asked to write letters due to the added stresses they were experiencing related to the COVID-19 pandemic. As one of his letter writers notes, "Matt cares about his students as whole people, and he does so long after they've left his department.""

The prize committee consisted of Dave Darmofal (South Carolina), Amber Boydstun (UC, Davis), and Guillermo Rosas (Wash U).
---
PhD Student Shanaya Vanhooren - New Publication
PhD student Shanaya Vanhooren has pushed a new paper in Canadian Public Administration entitled "Improving First Nations Water Security Through Governance". The paper is co-authored with Drs Christopher Alcantara and Sheri Longboat (University of Guelph) and will appear in the June 2020 issue of the journal. According to the abstract: "Many First Nations communities lack access to safe drinking water. In this article, we examine an under-appreciated tool for improving First Nations water security – governance – and develop a framework for guiding the design and analysis of First Nations water governance models. In particular, we argue that three key ideas from the public administration literature – financial resources, regulation, and formalization – should be integrated with Indigenous insights and philosophies that are specific to each First Nations community. We illustrate how this might work by focusing on the insights, traditions, and philosophies of an Anishinaabek community in southern Ontario." Congratulations Shanaya!
---
Professor Cris de Clercy - House of Commons Standing Committee
Dr. Cristine de Clercy was invited to appear as a witness before the House of Commons Standing Committee on Procedure and House Affairs. The Committee is studying how the House of Commons can execute its parliamentary duties during the COVIV-19 pandemic. One of three political scientists called to address the Committee on Procedure and House Affairs, on April 29th Dr. de Clercy spoke about the constitutional capacity of the House to determine its meeting process, and how the temporary modification of certain procedures may impinge parliamentary privilege.
---
Professor Laura Stephenson - C-DEM Canadian Election Study Data Released
The Consortium on Electoral Democracy/Consortium de la démocratie électorale (C-Dem) are thrilled to announce that the 2019 Canadian Election Study (CES) data is now publicly available! The CES this year included a dual-mode, two-wave data collection with a rolling cross-section during the 2019 federal election campaign and a post-election follow-up survey. The online survey data (n=37,822) and documentation can be accessed here. The phone survey data (n=4021) and documentation are available here. Thanks goes out to the CES team, Laura Stephenson, Allison Harell, Daniel Rubenson, and Peter Loewen for their hard work, as well as the invaluable research support provided by Joanie Bouchard, Laura French Bourgeois and Benjamin Allen Stevens. Thanks as well to the CRSH/SSHRC for their generous support of this research, as well as the many researchers and partners who provided invaluable input. C-Dem are excited to read the fascinating research that will be facilitated by this data.
---
Nigmendra Narain - Awarded UWOFA Tom Murphy Memorial Award
Congratulations to Nigmendra Narain who received the UWOFA Tom Murphy Memorial Award. The Tom Murphy Memorial Award for Outstanding Service to UWOFA was established in honour of the late Tom Murphy, a long-standing UWOFA member. Recipients are selected based on outstanding contributions to the Association. Nigmendra has been at Western University since 2000 and an active member of UWOFA since 2014. Nig was a dynamic and effective member of the Strike Action Committee during faculty negotiations in 2018 and he brought that same energy to the librarians and archivists again in 2019. In 2019 he chaired the Information Technology subcommittee of the Strike Services Committee, where his expertise and dedication to the technical aspects of building the infrastructure in the event of a strike were invaluable. His commitment to UWOFA and his expertise made sure UWOFA was ready.
More broadly, Nig's enthusiasm, experience and support contributed directly to the success of our strike preparation efforts. He sees the big picture and shows strong empathy for individuals. Throughout negotiations he helped the Strike Action Committee stay grounded with his calm, practical advice and offered comic relief with his quirky sense of humour. The committee quickly became accustomed to his cheerful refrain, "Team work makes the dream work," which was both a motivating message and a constant reminder of the importance of solidarity. In addition, he has served on the Board of Directors and the Executive Committee representing Members holding Limited Term appointments. Nig is respected by other Members, exemplifies the values of UWOFA and is a worthy recipient of this prestigious honour.  Narain has been elected the President of UWOFA for the 2021-22 year.  Well done!
---
MA Student Joy SpearChief-Morris - Olympic Dream On Hold

Joy Spear Chief-Morris' dream of representing Canada at the 2020 Summer Olympic Games in Tokyo, Japan, is on hold.  Master's students, Joy Spear Chief-Morris has been in training for the Olympics and learned last week (with the rest of Canada!) that she will not be able to compete due to the COVID-19 disruption.
On March 24, the IOC announced the Games "must be rescheduled to a date beyond 2020 but not later than summer 2021, to safeguard the health of the athletes, everybody involved in the Olympic Games and the international community."
"We're in uncharted territory right now and having the Games proceed at a time like this without the consideration for the health and safety of not just us as athletes, but as human beings, as well as the health and safety of all of those who are involved in these Games was irresponsible for the IOC. I am thankful that the IOC has agreed to postpone the Games for those reasons," says SpearChief-Morris.
Read more on the  piece about Joy on APTN here.
---
Professor Dimitrov - Helping Students, Classes Team Up for Climate Change Action
Diplomats and scientists representing 20 countries gathered at Western earlier this week to confront the challenges of climate change. And while the 'diplomats' were third-year Political Science students and the 'scientists' third-year Geography students, the importance of mission was not lost on the participants. "We are constructing an international community that tackles the problem of climate change and designs an effective solution to the problem," said Professor Radoslav Dimitrov, whose Global Climate Politics class joined forces with Beth Hundey's Environmental Change Geography class for their first collaboration. "The scientists inform the diplomats, as policy makers, and offer them the best scientific information on global warming. "Based on that, every delegation will formulate its national interest and negotiating position on the matter – all with complete freedom without any interference from us. It's a great opportunity for the scientists to learn as much as possible about how policy-makers do their work and what considerations go into the process, and for diplomats to take seriously the input scientists bring to table." Dimitrov said once everyone has had the opportunity to interact and share their thoughts, his students will use this new information and, following United Nations protocol, begin to negotiate with the other represented countries. "Every country's goal is to seek a collective outcome that best reflects their national preferences and interests," he said. Letting the students take control of the process leads to a more effective experiential-learning experience, he added.  Read more in the Western News article.
---

Professor Taylor and MA student Alec Dobson – New Publication
In their new report, Power and Purpose: Canadian Municipal Law in Transition, Professor Zack Taylor and MA student Alec Dobson examine the state of municipal empowerment by presenting an overview of municipal law in Canada's 10 provinces.
They identify similarities and variations within and among the provinces in how they articulate the provincial-municipal relationship, municipal powers and jurisdiction, the organization of municipal institutions, and financial powers. The paper, which is the first such overview prepared in almost two decades, identifies five trends:
Provinces increasingly recognize municipalities as accountable, democratic governments.
Municipal grants of authority are becoming more expansive and permissive.
The courts have increasingly demonstrated a generous interpretation of municipal authority.
Big cities operate more and more under bespoke legal arrangements, but their long-term impact remains unclear.
Fiscal empowerment lags legal empowerment.
The paper is the first in a series of papers being prepared for the Urban Project, an initiative led by the Federation of Canadian Municipalities (FCM) that brings city leaders together with other levels of government, academia, civil society, and the private sector to identify actionable and scalable solutions to the biggest challenges facing Canada's cities. The paper is copublished by the Institute on Municipal Finance and Governance in the University of Toronto's Munk School of Global Affairs and Public Policy and Western's Centre for Urban Policy and Local Governance.
---
Professor Christopher Alcantara - New Book
Dr. Alcantara has co-authored a new book entitled Nested Federalism and Inuit Governance in the Canadian Arctic with Gary N. Wilson and Thierry Rodon, published by UBC Press in February 2020. Based on 10 years of in-depth qualitative research, the book chronicles the political journey toward self-governance taken by three predominantly Inuit regions over the past forty years: Nunavik in northern Québec, the Inuvialuit Settlement Region in the western Northwest Territories, and Nunatsiavut in northern Labrador. The authors investigate the internal dynamics of these regions and their relationships with other levels of government in several key policy areas. This meticulous analysis offers new insight into the evolution of Indigenous self-government, as well as its consequences for Indigenous communities and for the future of Canadian federalism.
---
Transitional Justice Centre - New book
The TJ Centre's latest book, Transitional Justice in Comparative Perspective: Preconditions for Success, edited by Political Science alumni Samar El-Masri, Ph.D. candidate Tammy Lambert, and Professor Joanna R. Quinn, looks at the challenges and the factors that hinder progress and prevent the transitional justice mechanisms from reaching their desired outcomes.
---
CPSA Announces the New English-language Editorial Team for the Canadian Journal of Political Science (CJPS)
The Canadian Political Science Association (CPSA) Board of Directors is pleased to introduce the new CJPS English-language Editorial Team (based at Western University) comprised of Cameron Anderson as Co-editor, Christopher Alcantara as Assistant Editor, Nandita Biswas Mellamphy as Assistant Editor, and Martin Horak as Book Review Editor.  The new editors will take on full responsibilities for the CJPS on July 1, 2020.  CJPS thanks the new team members for their willingness to take on this important service to the Canadian Political Science community and look forward to their stewardship of it.  Congratulations Team!
---
Professors Lyons, Spicer, Graham - New Book
Professors Zachary Spicer, Joseph Lyons, and Kate Graham are pleased to announce the publication of their new book, Local Government in Practice: Cases in Governance, Planning and Policy (Emond Publishing). This book is intended as a teaching resource to help equip students to effectively deal with contemporary challenges within local government. Through a series of evidence-based simulated cases, readers examine situations to better grasp the intricacies of this dynamic and rapidly changing environment.
A diverse range of themes, including council–staff relations, finance, planning and economic development, intergovernmental relations, environmental and health policy, and municipal regulation, provides students with comprehensive coverage of local government in practice.
---
PhD Candidate Nicole McMahon - New Publication
PhD Candidate Nicole McMahon has co-authored a new paper with Professors Alcantara and Stephenson in PS: Political Science & Politics entitled: "The Qualifying Field Exam: What is it Good For?" 53 (1): 94-99 January 2020. According to the abstract: "Most political scientists self-identify as a comparativist, theorist, Americanist, or another label corresponding with the qualifying field exams (QFE) that they passed during their doctoral studies. Passing the QFE indicates that a graduate student or faculty member is broadly familiar with the full range of theories, approaches, and debates within a subfield or research theme. The value of the QFE as a form of certification, however, depends on the extent to which the subfield or theme is cohesive in and of itself as well as whether departmental lists draw on a common pool of publications. This article investigates the value of the QFE by examining the cohesiveness of 16 Canadian politics PhD QFE lists. Our findings suggest that it is problematic to assume that scholars who pass a QFE share a common knowledge base." Congratulations Nicole!